Ookeenga INO and IDO on NFTb!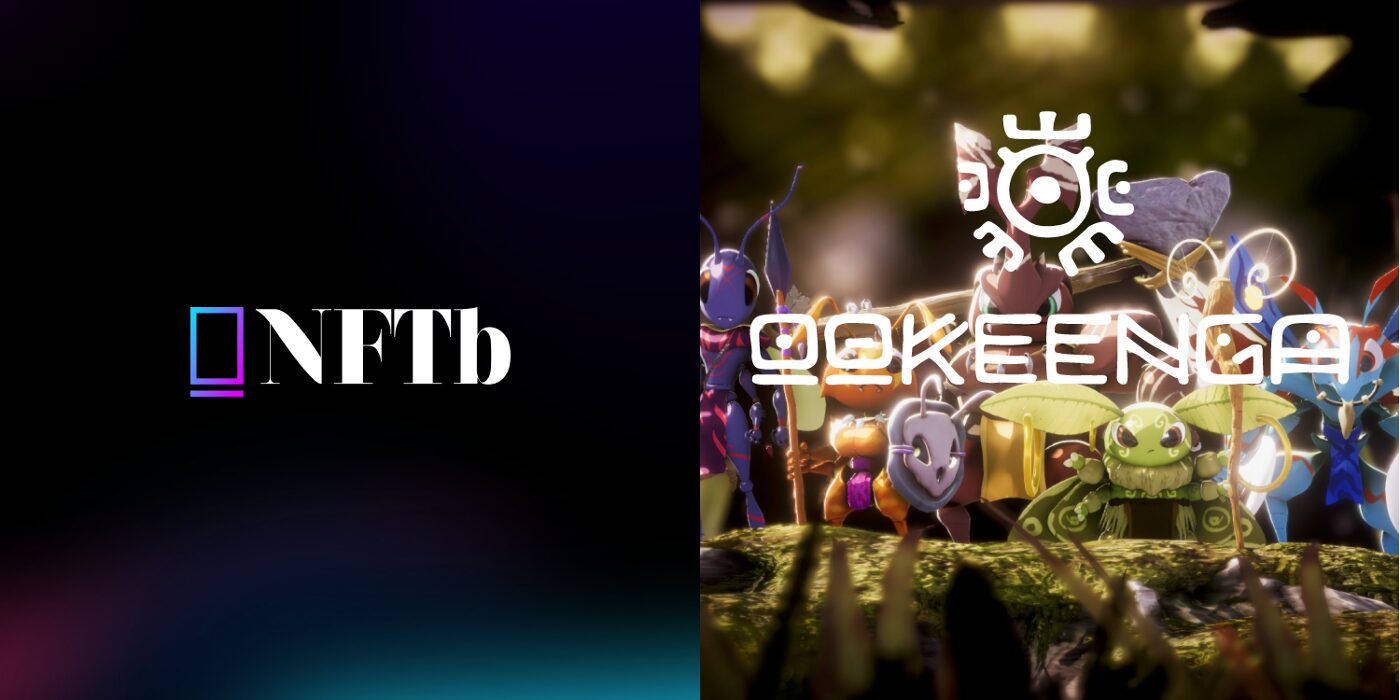 NFTb is pleased to announce Ookeenga, a 3D gaming project built on the Binance Smart Chain, has chosen to complete an INO and IDO using NFTb's DeFi as a Service on May 12, 13:00 UTC.
Ookeenga — A 3D NFT PTE game offering an immersive play-to-earn Web3 mobile experience
Gameplay
The gameplay of Ookeenga is a combination of 3 genres that are common in the gaming community: Real-time Strategy, Collectible Card, Tower Defense.
Players will be placed on a field, using units or spells to attack the opponent to destroy the most number of opponent's towers (within three game minutes) or eliminate the opponent's central tower.
PvE: PVE feature is the player's journey to lead the tribe through the lands, battle against the army of the Akhah (the Pureblood) species, and face Amoik (The Mother Insect) to regain possession of the Source Tree. PVE mode is divided into many stages. At the end of each stage, players have to defeat the stage's final boss.
Players will receive direct resources when first defeating an enemy or a treasure chest with random rewards instead of replay times. After passing the boss stage, the player can go to the next zone. It is expected that there will be 6 zones in the current version.
PvP: The PVP arena is where players show off their skills against opponents who are other players. The player is not limited to the number of times he participates in PVP per day, but each battle will reduce the player's stamina by 1 point. PVP points decide the rank in the arena; for each win/loss, the player will add/subtract a certain number of PVP points.
PVP rewards include tokens, resources, and equipment. The higher the player's rank, the greater the reward will be. Arena rankings will be refreshed and recalculated after a certain period.
Treasures: There are two types of treasure; the first one can be bought on the market by Kab and OKG, the other is rewarded after each battle. Buyable treasures give players NFT item fragments, NFT items, OKG, Kab, resource, and items. Rewarded treasures take a certain time to open, but you can skip it by using Kab to receive Kab, Resource, and NFT item fragments (rare). Chests are classified into four types:
Common: Obtained in low-level PvE with high appearance rate (silver chest).
Rare: Obtained in medium level PvE with high appearance rate (gold chest).
Epic: Obtained in high-level PvE with high appearance rate (quartz chest).
Legend: obtained in super/boss level PvE (diamond chest).
You can collect treasure chests in your sack and open them at any desired time. The player must open numbers of the rare chest in the set time or by tokens. When you haven't got land and craft, the rewards are in-game tokens and white cards by tribe (a total of 20 card types). Otherwise, you will receive in-game tokens, white cards by tribe, and resources.
Collaboration and Launch
NFTb Launch is the first NFT Launchpad of its kind created to help projects and creators speed up and mitigate the risk of launching their NFTs in a way that is fair to all.
NFTb and Ookeenga are committed to working together to grow the exciting NFT ecosystem. In the future, the NFTs for Ookeenga will be tradable on the NFTb's Gaming Marketplace.
About Ookeenga
Ookeenga is a 3D gaming project which built on the Binance Smart Chain. With breath-taking graphics, appealing world-building, and addictive gameplay, Ookeenga is ready to create an uniquely immersive play-to-earn experience.