Infinity Angel Upcoming IDO on NFTb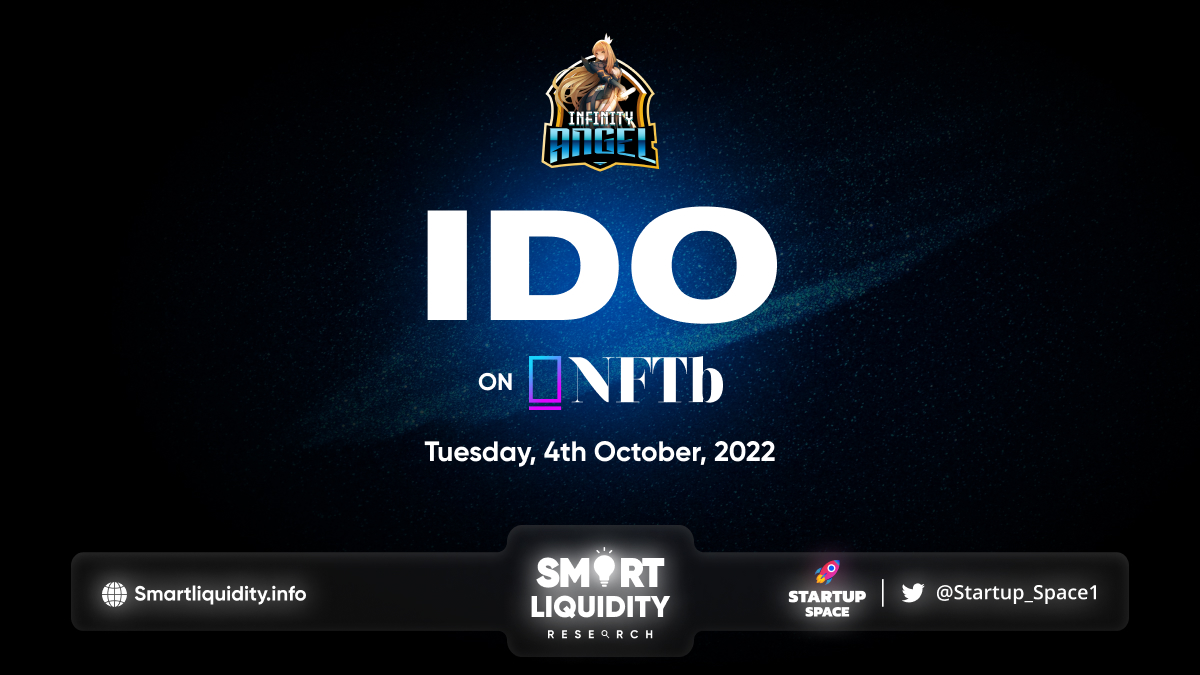 Infinity Angel is excited to announce its upcoming IDO on NFTb, a multi-chain Defi and NFT platform for communities.
Date: 4th October 2022
NFTB is an NFT marketplace chosen by Binance Smart Chain with the backing of prominent VCs. It has recently become a platform that allows Klaytn payments in collaboration with the Klaytn Foundation. It is a platform receiving a lot of attention in the global market.
NFTb Launch is the first NFT Launchpad of its kind, designed to help projects and creators accelerate and reduce the risk of launching their NFTs fairly and equitably; this will be highly beneficial to their IDO.
As Infinity Angel continues to grow and build a next-generation blockchain game ecosystem. NFTb will serve as a strategic partner to create better accessibility to NFTs that Infinity Angel will issue.
This will work to expand and develop both platforms' growing ecosystems, marking a significant development milestone for both.
About NFTb
NFTb is the Complete Multi-chain DeFi and NFT platform for Communities. The mission is to help creators become comfortable with and enjoy using DeFi dApps.
NFTb offers a premium NFT marketplace where users can access buyers from around the world and multi-chains, a DeFi platform giving users access to yield farming opportunities and a launchpad created to help creators and projects build early support.
NFTb is backed by the Binance Accelerator Fund, Rarestone Capital and Spark Digital Capital.
About Infinity Angel
Infinity Angel is a real-time online battle arena game that combines Moba and Action elements. This game uses 3d design graphics from 3rd person perspective; in the near future, you can use VR devices to participate in combat with an extremely stimulating 1st person perspective.
SOURCE
https://news.infinityangel.io/announcement/ido-announcement-infinity-angel-x-nftb-2/#