NFTBank and X2Y2 Integration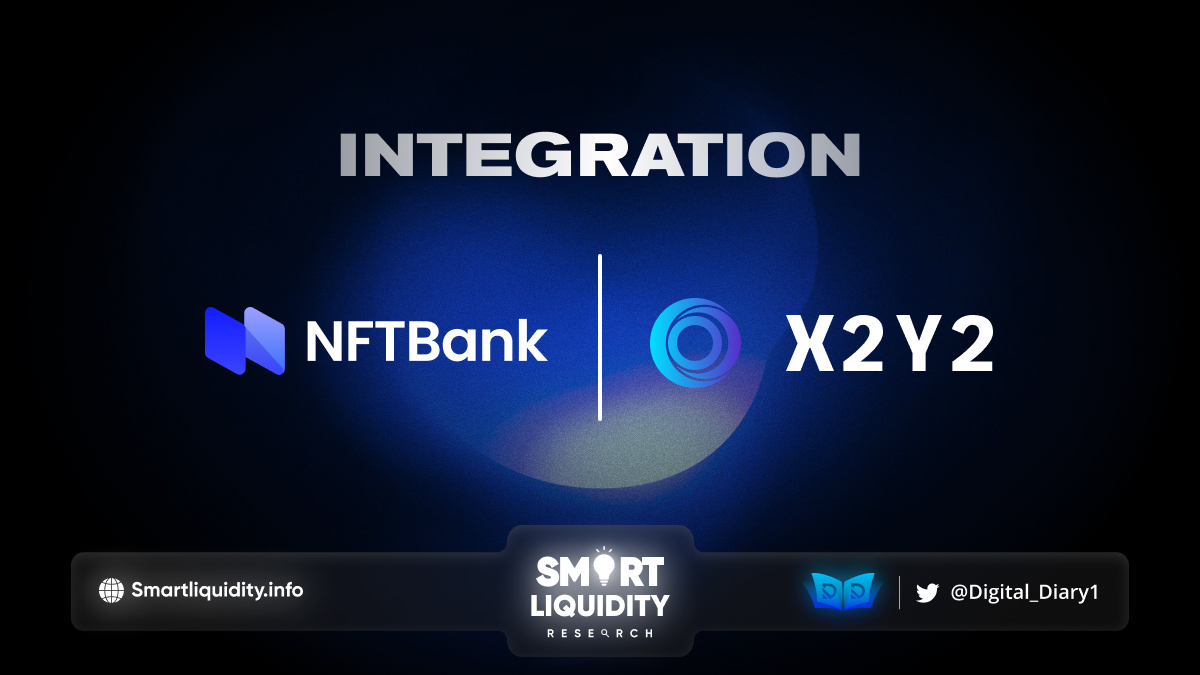 NFTBank is thrilled to present another powerful P2P Lending player that they partnered up with X2Y2, one of the biggest secondary NFT marketplaces in the space.
P2P Lending allows an NFT holder to connect with a lender who is willing to take the NFT as collateral without any third-party interactions. NFTBank plays an integral part in our partners' lending protocol by providing the estimated price of the individual NFTs being used as collateral. Having the estimated price unlocks liquidity that an individual NFT can hold, making the lending experience more fruitful for both borrowers and lenders.
X2Y2: Marketplace AND P2P Lending Protocol
X2Y2 is one of the biggest secondary NFT marketplaces in the space, with approximately 2.4M ETH in total volume and over 200K+ total daily users in less than a year since launching.
While maintaining their position in the NFT marketplace scene, in late September 2022, X2Y2 came out with their new P2P Loans service. Within a month from starting, X2Y2 has the third largest weekly lending volume behind BendDAO and NFTfi, averaging ~650ETH per week. Fast-forward another month and now, they are the fourth largest Lending platform with a total lending volume of 4.9K ETH.
Here are some key features of X2Y2's loan platform:
19 Whitelisted NFT collections to protect lenders against volatile assets
Lenders are able to make an offer to a collection OR an individual NFTs that are listed on the marketplace
0% platform fees for both lenders and borrowers
And now, NFTBank's Estimate Price appraisal, which captures the valuation of individual NFTs being used as collateral.
NFTBank x X2Y2
By integrating NFTBank's Estimated price into X2Y2's loan platform, borrowers will be able to fully unlock the value of the NFTs they are using as collateral, and also lenders will have the chance to come up with more diverse loan terms. Here's a peek at what it looks like
Lenders: More Diverse Loan Terms
Having NFTBank's valuation for each individual NFTs displayed all at once gives the lenders a view on which NFTs they should lend against. Based on the individual valuation of the NFT, lenders can control the amount in which they want to lend and receive interest rather than being fixed to the floor price of the collection where the lenders are limited to offering the same loan term.
An additional handy part of NFTBank's valuation is its ability to deliver the estimated time in REAL-TIME. Lenders can see an updated valuation in real-time to help decide which NFTs to lend against. If you're curious about how the valuation for the NFT was made, go ahead and click on the "make offer" tab and hit on NFTBank's logo to get an in-depth look at the NFT!
Borrowers: Unlock the premium of your NFTs
The best part about P2P lending for borrowers is that they are able to negotiate how much their NFT is worth. NFTBank makes this negotiating process a bit smoother.
With NFTBank's valuation being displayed on X2Y2, borrowers have insight into how much they can offer to borrow more than just the floor price. Borrowers don't have to go through different sites to find the proper valuation of their NFTs. On top of that, since NFT valuations are bound to change, the real-time valuation change of the NFT will be shown on X2Y2's loan service. In addition, borrowers can adjust how much they want to borrow based on the change in value.
What's next?
NFTBank and X2Y2 are continuing to explore different ways to enhance our partnership. NFTBank is continuing to explore and work with platforms like X2Y2, which are making it easier for NFT investors and collectors to navigate around the NFT space, especially with NFT financialization.
About NFTBank
NFTBank is the easiest way to build and manage your entire NFT portfolio from one place. Already trusted and supported by 15+ partners, NFTBank's API has become an indispensable piece for building NFT finance-related services.
About X2Y2
X2Y2 is built by a highly experienced team, with industry-proven blockchain solutions. It is designed to avoid many known issues of OpenSea, and further improve the experience of trading with convenient features.
SOURCE: MEDIUM