Clover x My Neighbor Alice Collaboration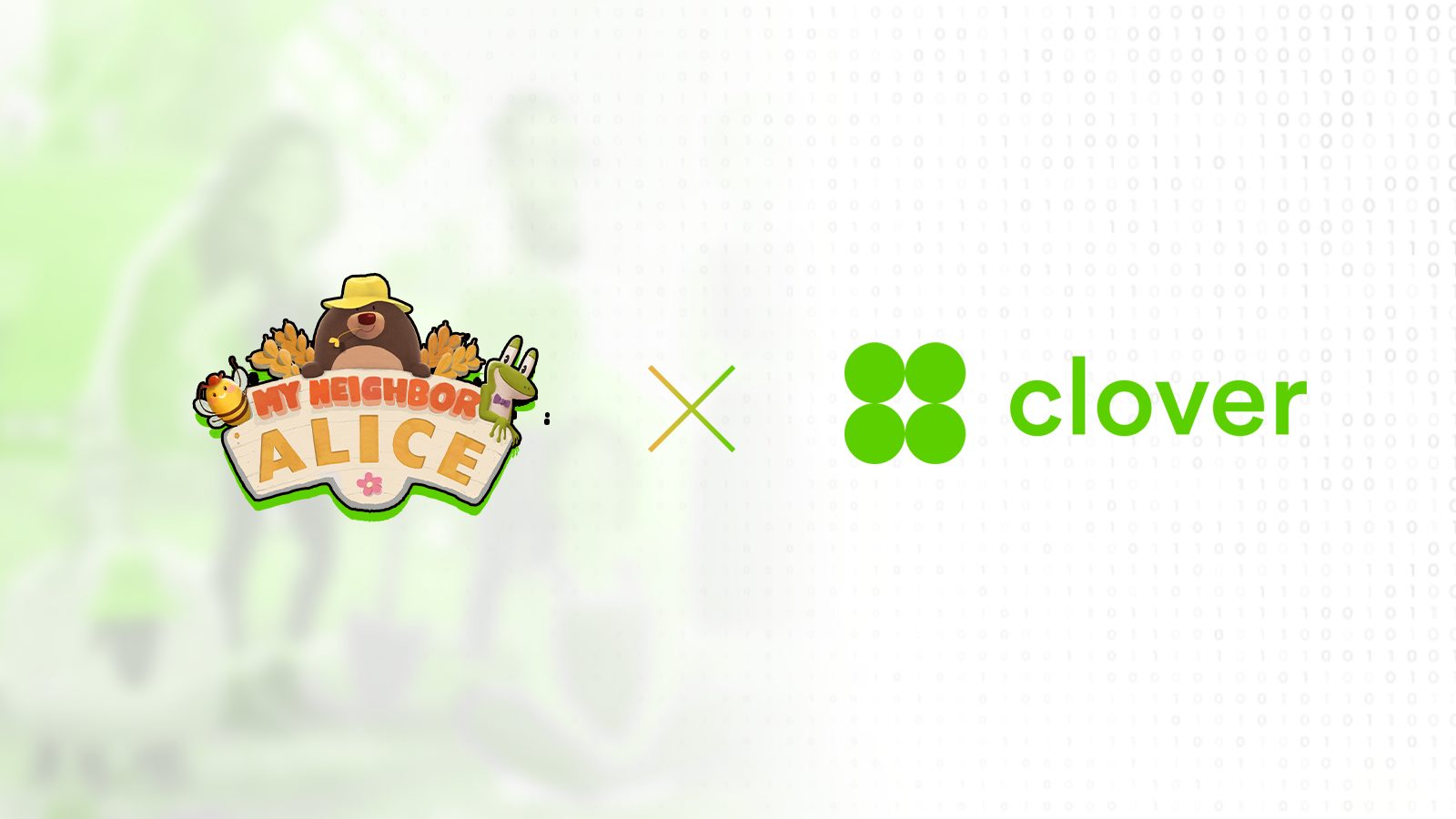 Clover announced partnership with My Neighbor Alice (MNA). MNA is exploring to bridge their Non-Fungible Tokens (NFTs) to the Polkadot ecosystem through Clover.
Through this strategic cooperation, Clover has made a new breakthrough in the layout of the NFT track. Thanks to the good EVM compatibility of the Clover ecosystem and the scalability of the Polkadot ecosystem, My Neighbor Alice would become a benchmark game NFT issuer in the Clover ecosystem.
What is MNA?
My Neighbor Alice is a multiplayer builder-game where players build their own virtual lands, interact with neighbors, and earn rewards. Inspired by games such as Animal Crossing, the game combines the best of the two worlds — a narrative for regular players who want to enjoy the gameplay experience, and an ecosystem for players who want to collect and trade Non-Fungible Tokens (NFTs).
What is Clover?
Clover is a powerful smart contract platform that enables Ethereum developers and projects to migrate their contracts onto Polkadot. By minimizing the changes required to run existing Solidity smart contracts on the new network, Ethereum projects can simply replicate their dApp and deploy it to Clover using MetaMask, Truffle, Remix, and other familiar tools.
📰 INFO
https://projectclover.medium.com/clover-x-my-neighbor-alice-mna-will-be-migrated-to-clover-finance-adc3021cdd3c