EasifyNetwork in Partnership with Mirror Protocol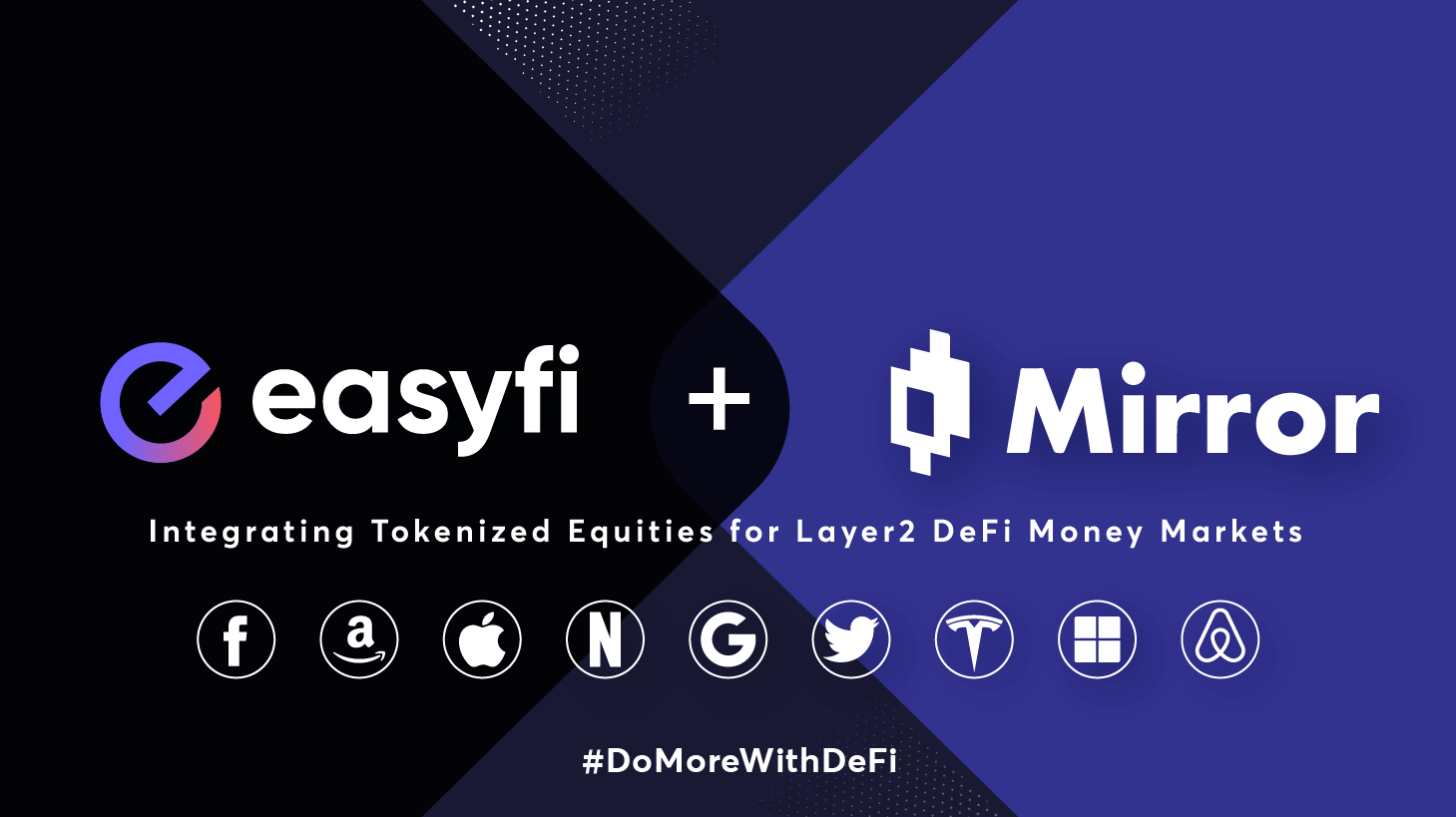 This partnership brings addition to the stocks which Easify will added Tokenized commodities in beginning of lending and borrowing. Also launching of Tokenized Stocks and Commodities Money Markets on Easify. Users of Mirror Protocol will able to take loans from Easify on Binance Smart Chain.
Easify Network
Universal layer 2 lending protocol built for defi focused on scalability, composability, and adoption. Built upon the ethos of permission less networks & automation of smart contracts.
Mirror Protocol
DeFi protocol powered by smart contracts on the Terra network that enables the creation of synthetic assets called Mirrored Assets (mAssets).