Launch of the AllianceBlock Data Tunnel MVP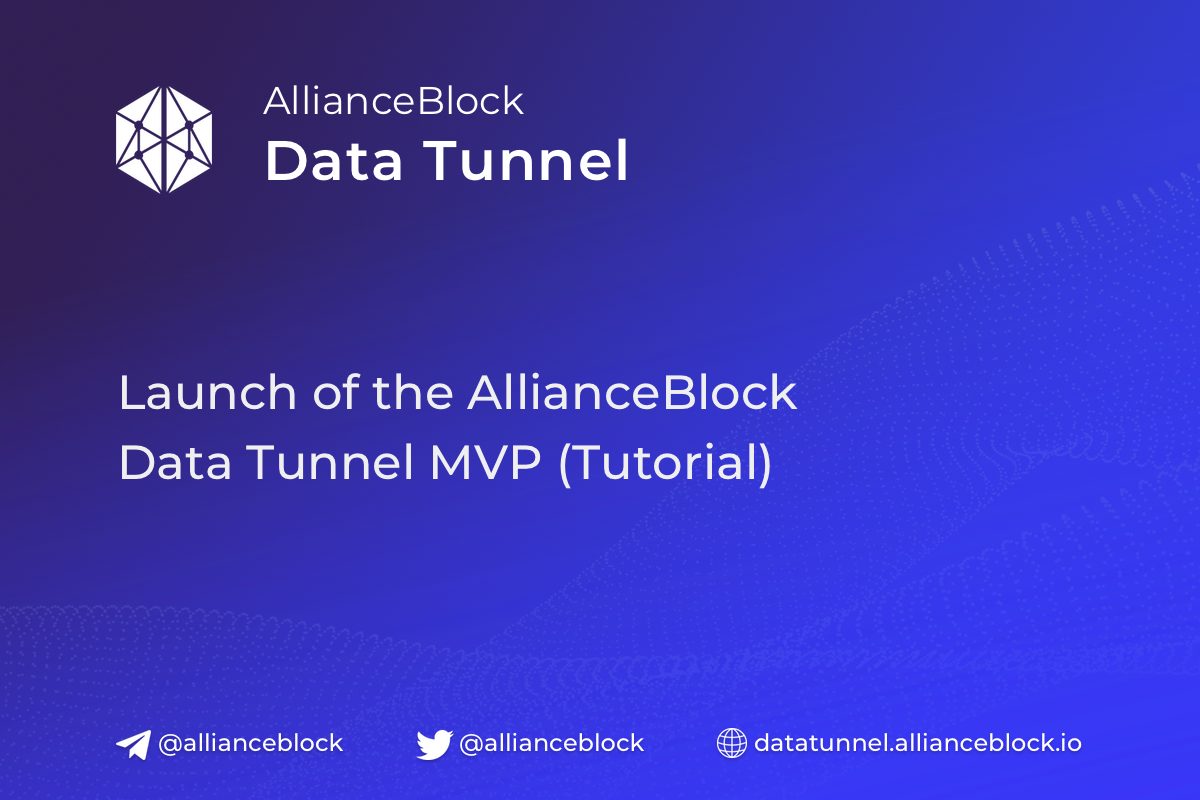 AllianceBlock launched successfully Data Tunnel Minimum Viable Version MVP version.
Version that is demonstrating the core concept of #AllianceBlock Data Tunnel on #Ethereum network, leveraging the power of #OceanProtocol.
The first users to be able to experiment freely with the Data Tunnel without having to put mainnet tokens on the line. That's why the Data Tunnel's features are fully enabled on both the Ethereum Rinkeby and Ropsten networks.
What is AllianceBlock?
AllianceBlock is building the first globally compliant decentralized capital market. The AllianceBlock Protocol is a decentralized, blockchain-agnostic layer 2 that automates the process of converting any digital or crypto asset into a bankable product.
📰 INFO:
https://blog.allianceblock.io/launch-of-the-allianceblock-data-tunnel-mvp-tutorial-d532f18344ce