MDex Listing on Cointiger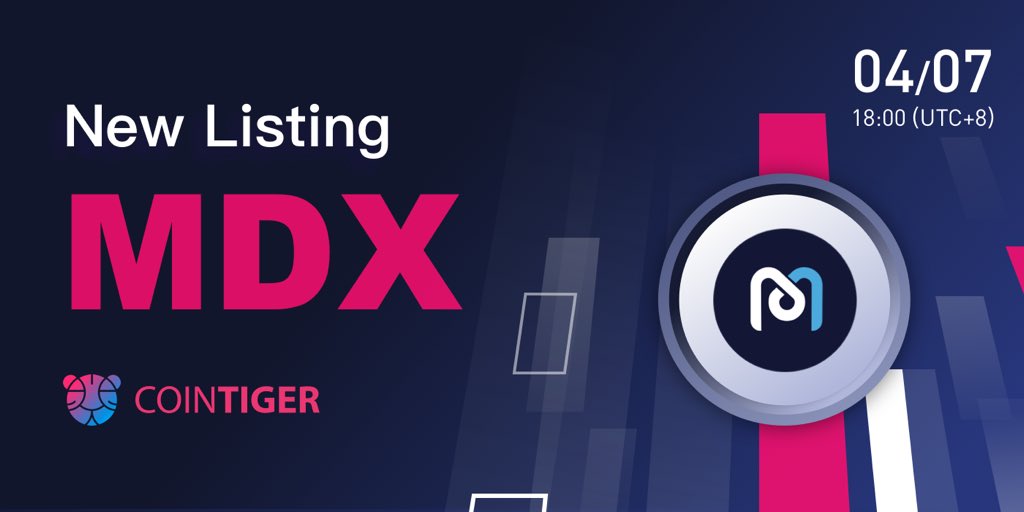 Announcing New Listing token. Users will able to enjoy new asset when deposit will open on April 7 at 14:00 UTC+8. With MDX/USDT trading pair, trading will open on 18:00.
MDex
Automatic market-making decentralized exchange based on the concept of fund pools. Mdex proposes and implements a dual-chain DEX model based on the Heco Chain and Ethereum.
Cointiger
Ecosystem that includes web, iOS, Android, and exchange service system (e.g Cryptocurrency, FIAT, Future, and Leveraged Tokens Trading, Ticker Capital, Lab, Security Alliance, Tiger Knights, IEO, Tiger Forum)