Nerve Finance Announcing of Nerve Bridge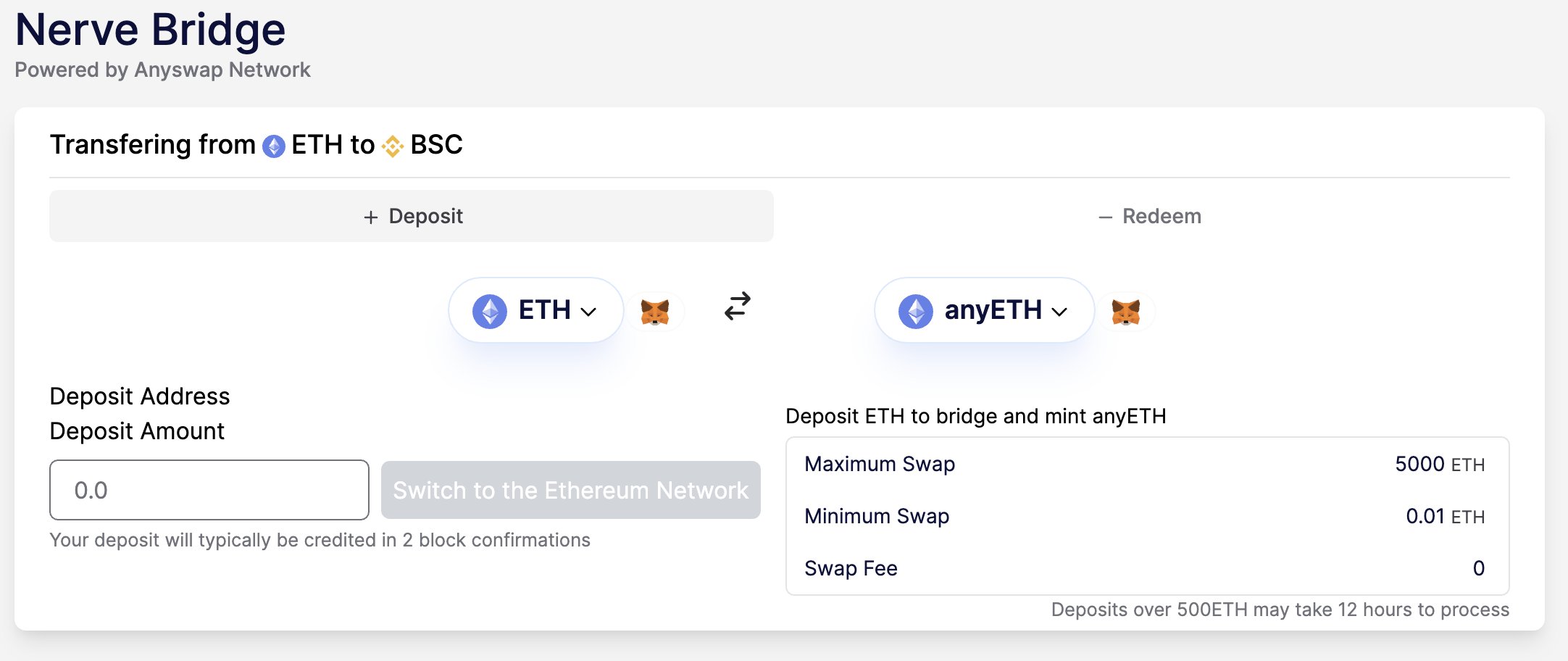 Nerve Bridge is a place where users can swap their assets from ETH to BSC in anywhere, anytime. There are also available Staking pools in which you can earn rewards . Heres the step by step on how you transfer ETH to BSC :
1. Deposit ETH (on Ethereum chain) to the Nerve Bridge – http://app.nerve.fi/bridge
2. Receive anyETH on BSC
3. Swap the anyETH to ETH using our ETH/anyETH pool – http://app.nerve.fi
Nerve Finance
Automated market maker (AMM) specifically designed for trading stablecoins and pegged assets on the Binance Smart Chain. Nerve's first pool is launching with a basket of a dollar-pegged stablecoins consisting of BUSD, USDT & USDC.