Tokocrypto $TKO Farm And Syrup Pool LIVE on PancakeSwap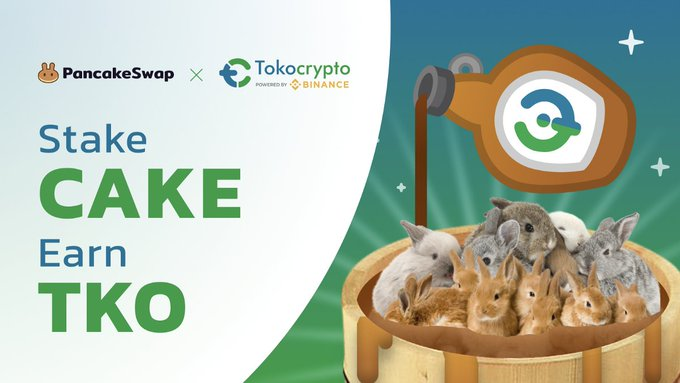 PancakeSwap added Tokocrypto to Farm and Syrup Pool
How to stake $CAKE to earn $TKO rewards?
Visit this webpage: https://pancakeswap.finance/syrup
Click "Approve CAKE" on the $TKO Syrup Pool
Click on the stake button
Confirm the transaction
What is Tokocrypto?
Tokocrypto is Indonesia's no. 1 most trusted crypto assets digital exchange and is the first entity in Indonesia to be registered under the Commodity Futures Trading Regulatory Agency Indonesia (BAPPEBTI). Founded in early 2018, Tokocrypto with Binance Support aims to drive adoption and further the accessibility of cryptocurrency in Indonesia through its exchange and services. The new Tokocrypto platform, Tokocrypto v2.0 powered by Binance Cloud, enables our users to experience better trading depth, security and transaction speed.
What is PancakeSwap?
PacakeSwap is decentralized exchange and 1st Automated Market Maker and Yield Farming on Binance Smart Chain.
PancakeSwap uses an automated market maker (AMM) model. That means that while you can trade digital assets on the platform, there isn't an order book where you're matched with someone else. Instead, you trade against a liquidity pool.