BitTorrent April Carnival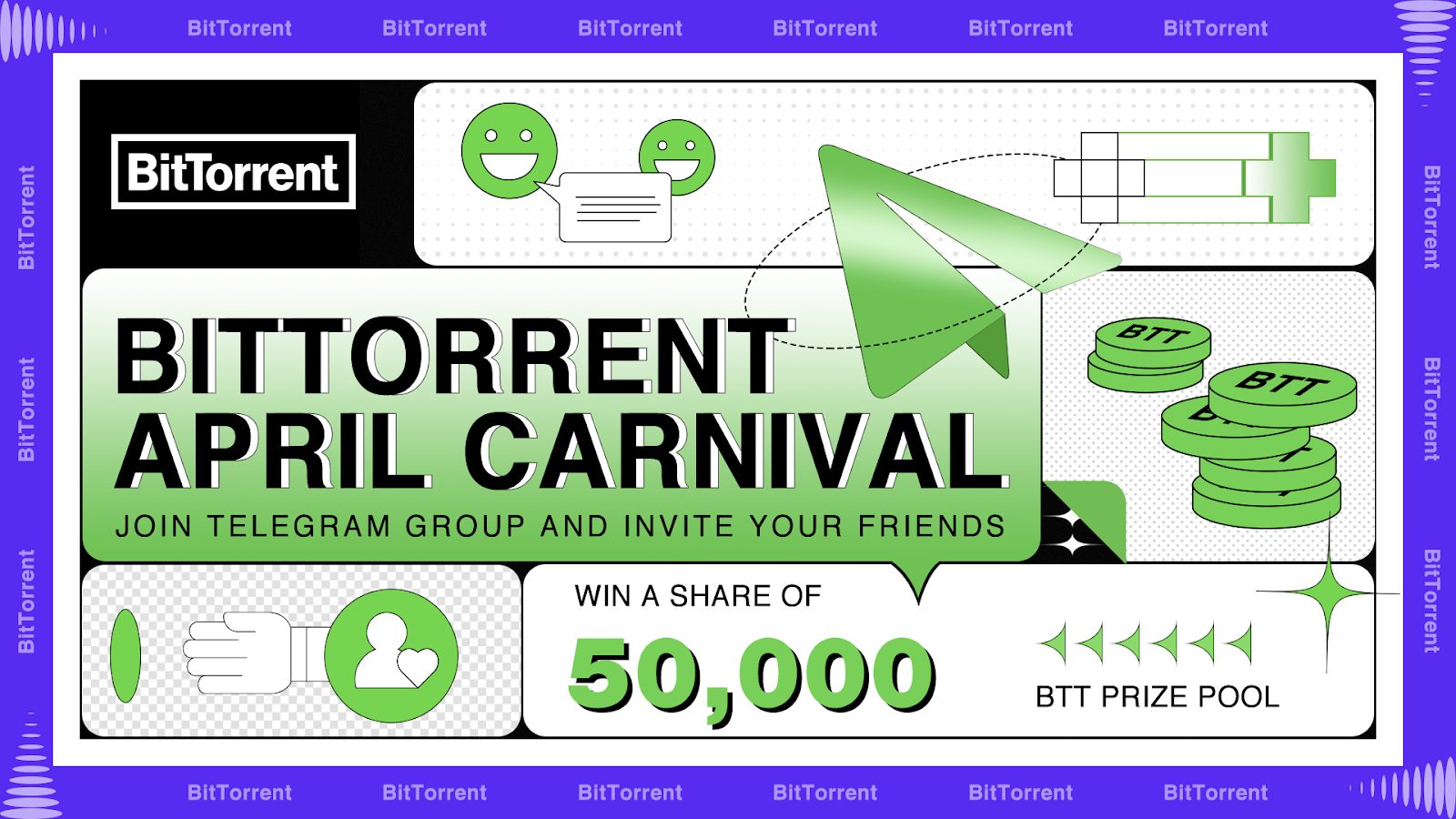 BitTorrent is celebrating #BitTorrent April Carnival & launching a 50,000 #BTT Telegram Giveaway, 9:00 AM April 6th — 8:59 AM April 20th (UTC).
Rules:
Campaign 1: Join BitTorrent Telegram group to share 15,000 BTT
The first 300 users who join BitTorrent English Telegram group, chat with the bot, and complete all tasks can share the prize pool of 15,000 BTT.
Campaign 2: Invite friends to earn points and share 35,000 BTT
Share the referral link provided by the bot with your friends and invite them to participate in the campaign. 100 people with the most invites can share the prize pool of 35,000 BTT based on the proportion of participant's invites out of the total new users invited.
What is BitTorrent?
Founded with a leading peer-to-peer sharing technology standard in 2004, BitTorrent, Inc. is a consumer software company based in San Francisco. Its protocol is the largest decentralized P2P network in the world, driving 22% of upstream and 3% of downstream traffic globally.
Its flagship desktop and mobile products, BitTorrent and µTorrent, enable users to send large files over the internet, connecting legitimate third-party content providers with users. With over 100 million active users, BitTorrent products have been installed on over 1 billion devices in over 138 countries worldwide.
📰 INFO:
https://medium.com/@BitTorrent/bittorrent-april-carnival-join-telegram-group-and-invite-your-friends-grab-50-000-btt-a0059000d15a