BitWell AMA With Dego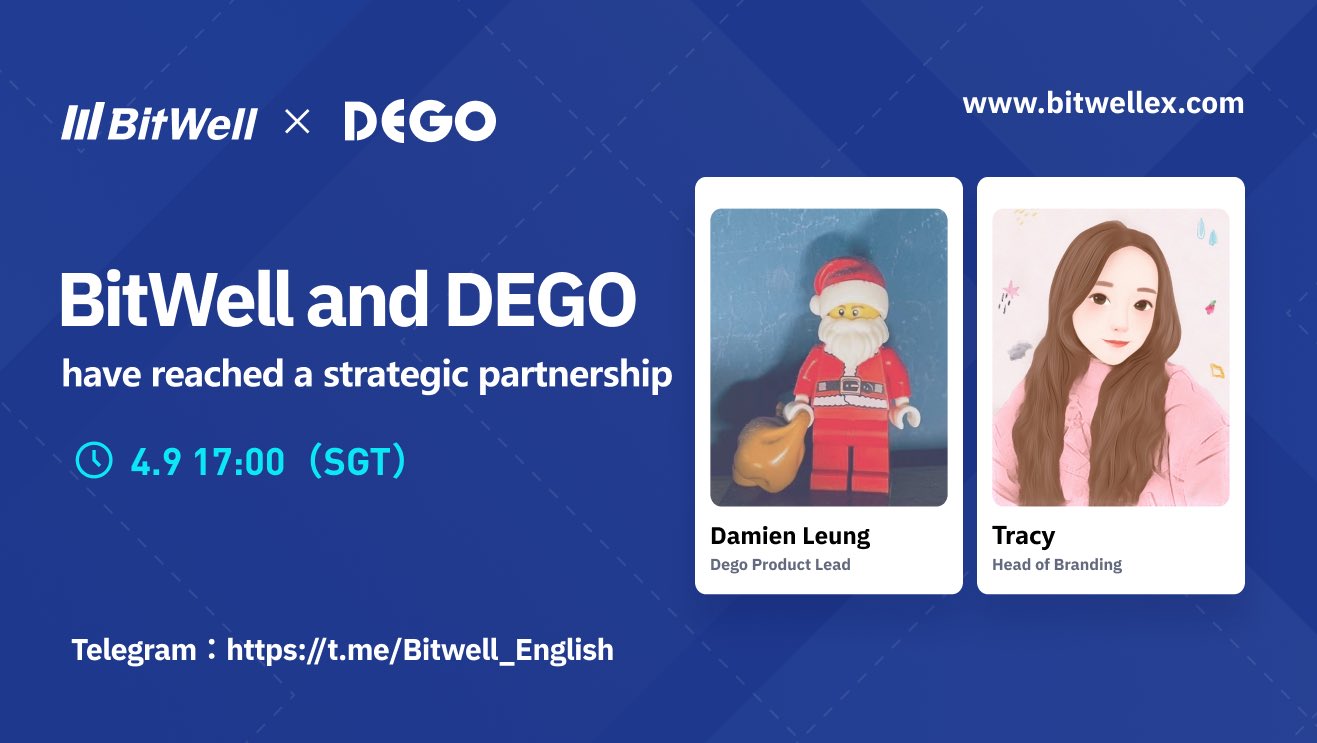 BitWell organises AMA with Product Lead Damien Leung of Dego, April 9 at 17:00 (GMT+8), in #BitWell Telegram channel.
What is BitWell?
BitWell is committed to building a fair and transparent global digital asset trading platform, providing investors with secure, convenient and intelligent blockchain derivatives trading services.
What is DEGO?
DEGO is an NFT + DeFi Fusion Reactor, aiming to build a one-stop NFT system, upholding NFT Protocol, trading [email protected], cross-chain function, DeFi apps, games and etc. DEGO is constructing a Polkadot Parachain through Substrate, combining application and underlying protocols.
📰 INFO: