bZx Yield Farming on Binance Smart Chain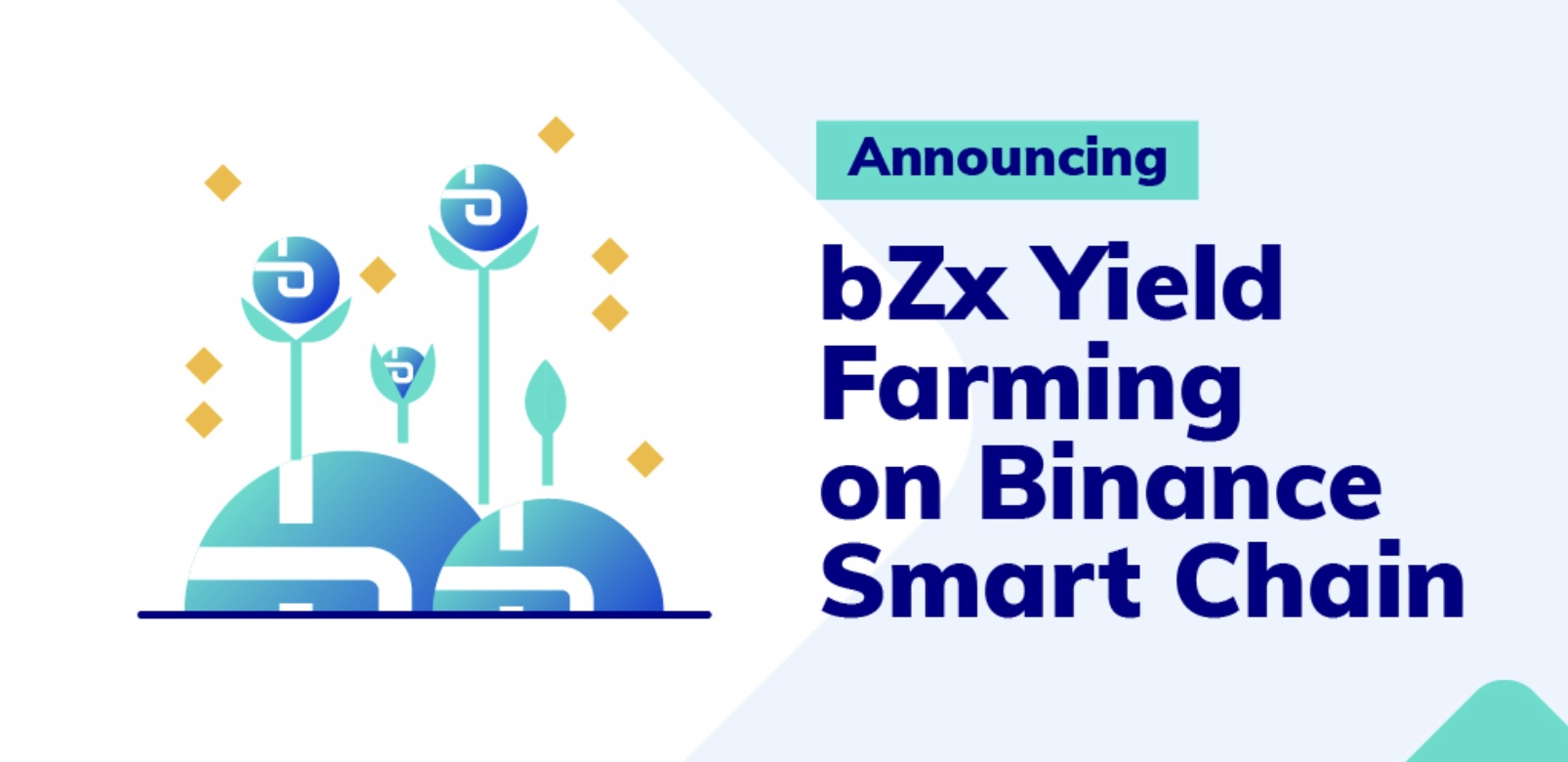 bZx Yield Farming is launching on Binance Smart Chain and will be rewarding BGOV to liquidity providers.
What is bZx?
bZx the first DeFi platform offering margin trading on BSC. We recently launched fully decentralized margin trading and lending on Binance Smart Chain along with the new BGOV governance token. When we launched we promised that yield farming would be launched shortly thereafter. Well today we are finally ready to announce all the details of the highly anticipated launch of bZx's first yield farming rewards program. The program will officially launch at block #6374870.
What is Binance Smart Chain?
Binance Smart Chain aims to enhance the functionality and interoperability of Binance Chain. BSC enables the creation of smart contracts and the staking facility for BNB. It relies on a system of 21 validators with Proof of Staked Authority (PoSA) consensus. With approximately a ~5 second block time, the BSC offers high-speed transactions and lower fees.
BSC supports EVM-compatible smart contracts and protocols. It supports cross-chain transfers and allows for the creation of "pegged coins" (tokens pegged to the BSC chain), including BTC, ETH, TRX, and more. Pegged coins operate as BEP-20 tokens on Binance Smart Chain, similar to Ethereum's ERC-20 tokens.
📰 INFO: