Crowny Upcoming IDO on DaoMaker Platform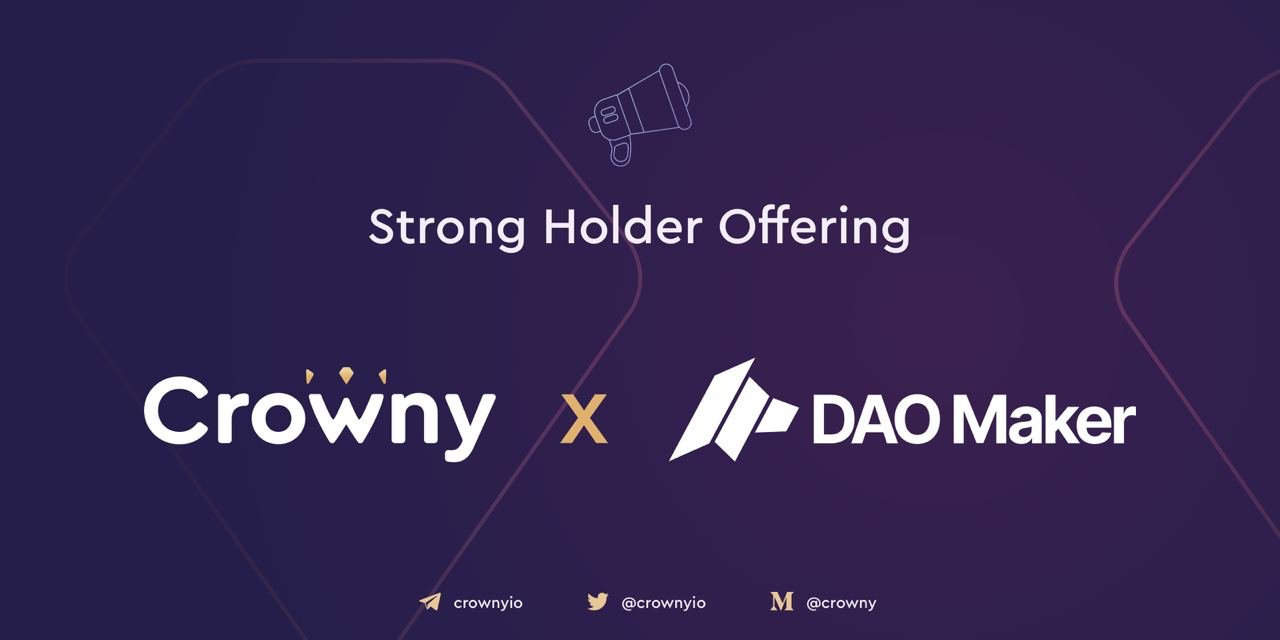 Crowny is the platform that allow users to receive reward for engaging with offers they like, from brands they love. It has its own application that bridge the consumer and brand.
The loyalty points that the users receive will be stored in SOL Wallet and in every user interaction with their favorite brand and content allows them to receive CRWNY tokens as reward.
The CRWNY token holders allows users to stake it to receive LP tokens from providing liquidity.
Crowny will be having an Initial Dex Offering and the host of the event is no other than the DaoMaker the leader in governance tech and data-supported funding and institutional on-chain products.
ABOUT CROWNY 
Crowny is the platform supported by Solana blockchain. Its allows users to receive rewards base on their engagement to the content and brand that they love.
ABOUT DaoMaker
Dao Maker is an incubator that leverages tur power of social mining and omnipresent exposure to help projects acquire a community and then uses the project to comvert the community into value-adding and value-assesing members of a Decentalized Autonomous Organization (DAO)