KardiaChain Partnership With Paid Network Will Expand Blockchain Adoption Among Businesses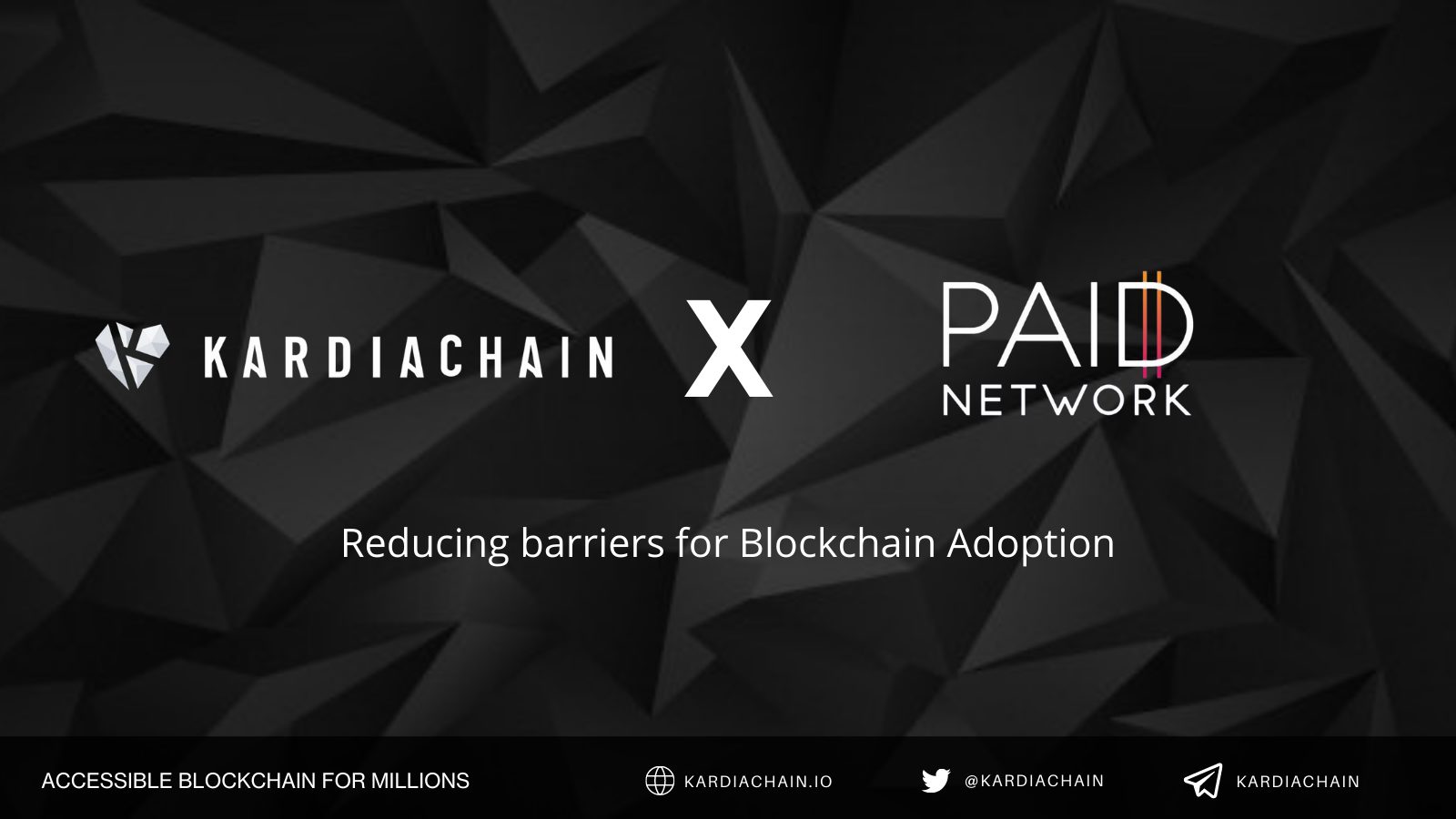 KardiaChain the first fully decentralised interoperable and self-optimised blockchain ecosystem has formed a partnership with Paid Network for the purpose of expanding blockchain adoption among traditional business. 
KardiaChain is the most prestigious blockchain project that gives lots pf people an opportunity to have an income in their spare time by giving such profitable livelihood in Vietnam. The company has been partners with some big crypto project t9 bring more passive income to its customers.
"We formed this partnership because of KardiaChain's commitment toward mass adoption of blockchain and understanding of the enterprise market . We are very excited to be working with an organization thats so dedicated to bringing crypto into the mainstream, and are looking forward to being be able to share more in the coming months as we work more closely with KardiaChain!"–Paid Network Statement 
ABOUT KARDIACHAIN
Kardiachain is a public blockchain platform focused on interoperability and providing blockchain solution/infrastructure for enterprise and government in Vietnam and other countries in Southeast Asia 
ABOUT PAID NETWORK 
PAID NETWORK is an ecosystem DAPP that leverages blockchain technology to deliver DeFi powered smart agreement to make business exponentially more efficient