Litentry Integrates Injective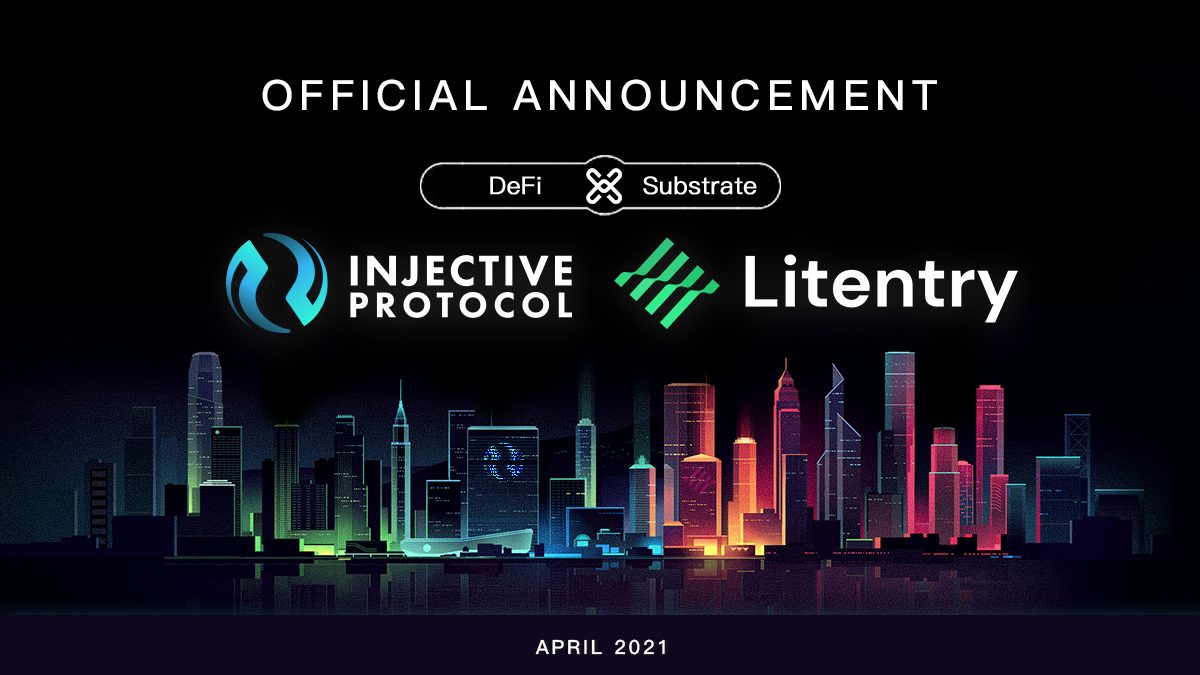 Litentry announced strategic integration with Injective Protocol to unleash the full capacity of borderless DeFi by bringing in decentralised identity #DID aggregation, which is a process of integrating a wide range of digital identities from multiple networks.
"We are thrilled to be integrating with Injective Protocol to explore the combination of DID and DeFi in an innovative manner. I believe it will significantly enrich identity related data and eventually lead to unique optimized DeFi services."
— Hanwen Cheng, Litentry CEO
"Injective is excited to be working with the team at Litentry. This collaboration can aid in acquiring dynamic user data to optimize our products and user experience moving forward," said
— Eric Chen, Injective CEO.
What is Injective?
Injective Protocol is the first layer-2 decentralised exchange protocol which enables fully decentralised trading without any restrictions and allows individuals to trade on any derivative market of their choosing. Injective was designed from day one to be a market-leading bespoke application specific chain for derivatives trading. Given the flexible nature of their chain, developers can launch a diverse array of DApps on top of Injective.
What is Litentry?
Litentry is a decentralized identity aggregator, allowing users to collect their historical cross-chain data including credit and on-chain reputation and aggregate them into one identity, which can be widely adopted in user-centric DeFi platforms like Injective.
📰 INFO:
https://litentry.medium.com/litentry-integrates-injective-to-enable-optimized-on-chain-data-b9c94eba4e70