RAMP and AUCTION Staking Launch in Binance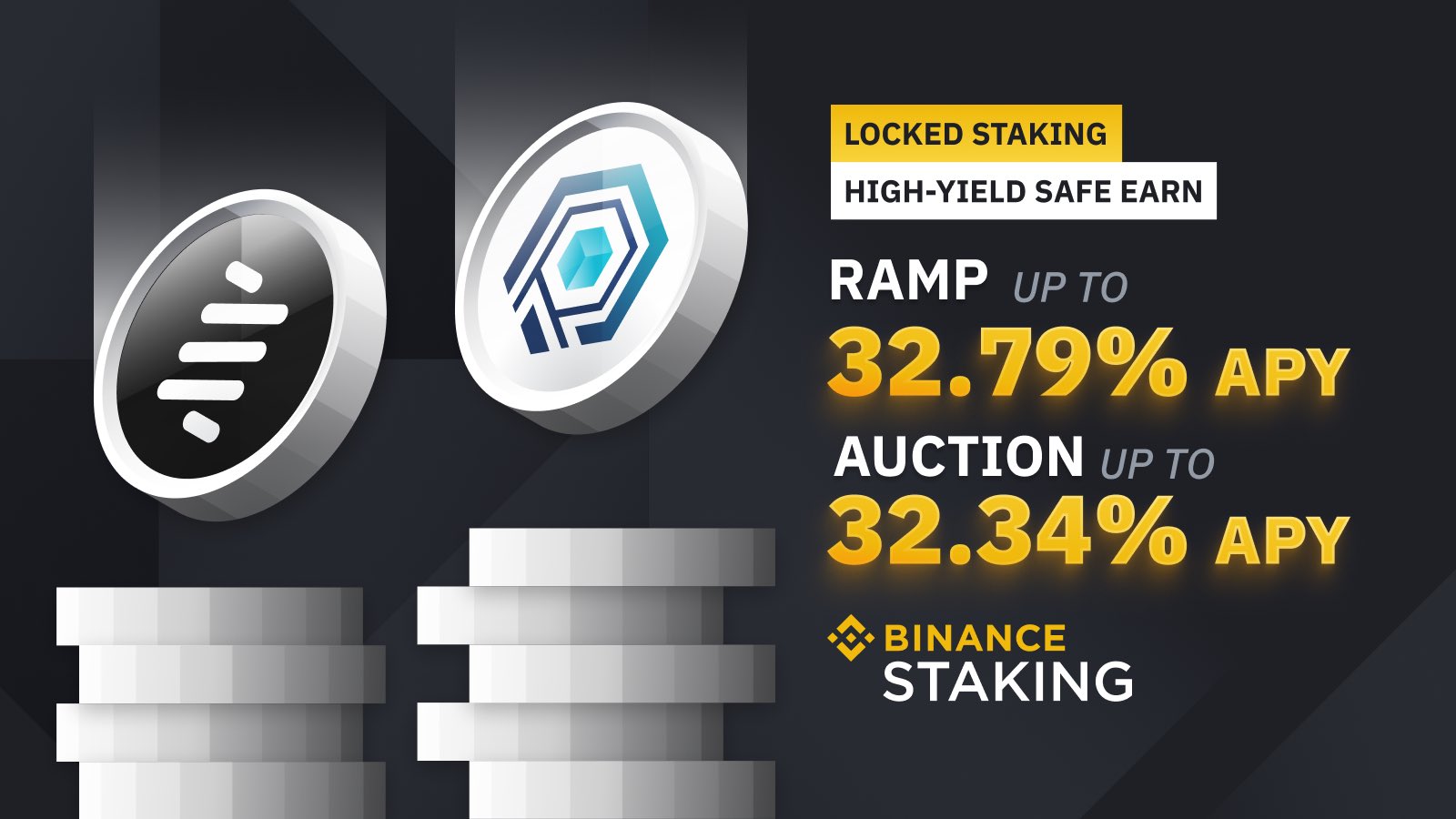 Staking is the way where people can get generate passive income. In this moment Binance Staking launch Ramp DeFi–RAMP and Bounce Finance–AUCTION Staking 
It offers a high yield profit. Stake RAMP and AUCTION from 8th April 2021 at 12:00PM UTC to earn 32.79% APY. The event follows the first come, first serve basis.
Users can choose to redeem in advance. After choosing early redemption, the principal amount will be return to each users "Spot Account" and the distributed interest will be deducted from the refunded principal.It will took 48-72 hours to receive the tokens due to different time zones.
NOTE: Locked up period is 1 day
ABOUT BINANCE 
Binance is the most largest cryptocurrency exchange in the world. BNB is the native asset on Binance Chain.
ABOUT RAMP 
RAMP is a decentalized finance solution that focuses on unlocking liquid capital from staked digital assets.
ABOUT Bounce Finance 
Bounce Finance is a decentralized NFT auction platform that incorporates liquidity mining, decentalized governance and staking incentives mechanism