Equalizer Inks Partnership With Orion Protocol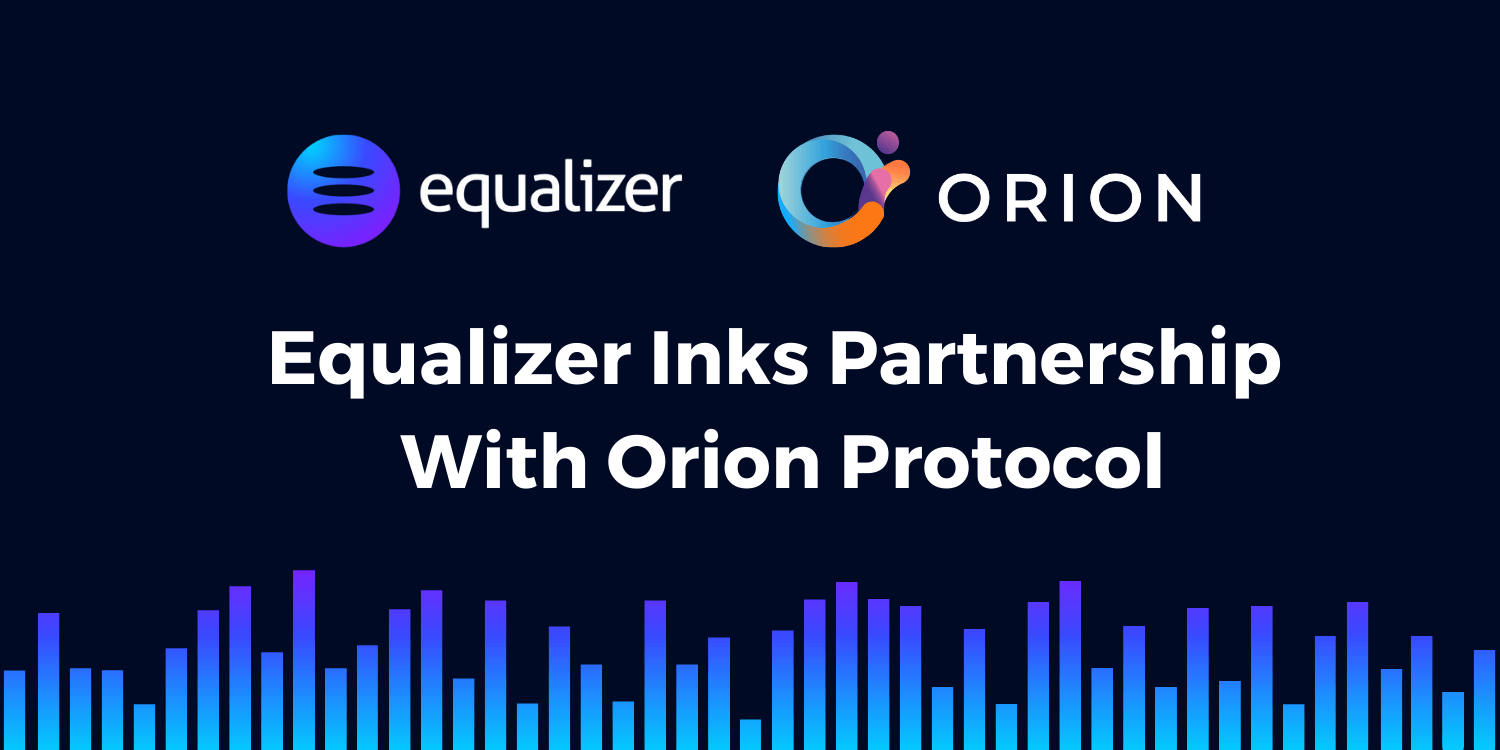 Equalizer announced partnership with Orion Protocol to build a reliable decentralized finance ecosystem.
Orion users will be able to deposit Orion's native token ORN into Equalizer's vaults making available the flash lending service. Adding ORN into Equalizer's vaults will also increase the volume of ORN transactions by empowering the ORN traders to take advantage of many arbitrage opportunities already available in DeFi market.
Orion Protocol will be assisting Equalizer to enhance the liquidity solutions in the first phase and help us to expand deeper into the community. While Equalizer will function as a liquidity provider, Orion will be the liquidity aggregator.
What is Equalizer?
Equalizer is the first dedicated flash loan platform built to have a scalable infrastructure that can handle the rising demand for decentralized flash lending and borrowing. It offers several benefits over the popular do-it-all DeFi protocols and sets itself a class apart by offering lower fees, a virtually unlimited choice of token vaults, high liquidity through yield farming, and multi-chain capabilities.
What is Orion Protocol?
Built on the most advanced liquidity aggregator ever developed, Orion Protocol aggregates the liquidity of every single crypto exchange into one decentralized platform. It provides a singular, non-custodial, gateway to the entire digital asset market. In doing so, they are building a protocol that bridges the worlds of cryptocurrencies, traditional finance, and real-world assets.
📰 INFO:
https://equalizer-finance.medium.com/equalizer-inks-partnership-with-orion-protocol-adb94cea0257