Hacken Club Complete Smart Contract Audit For Keyfi App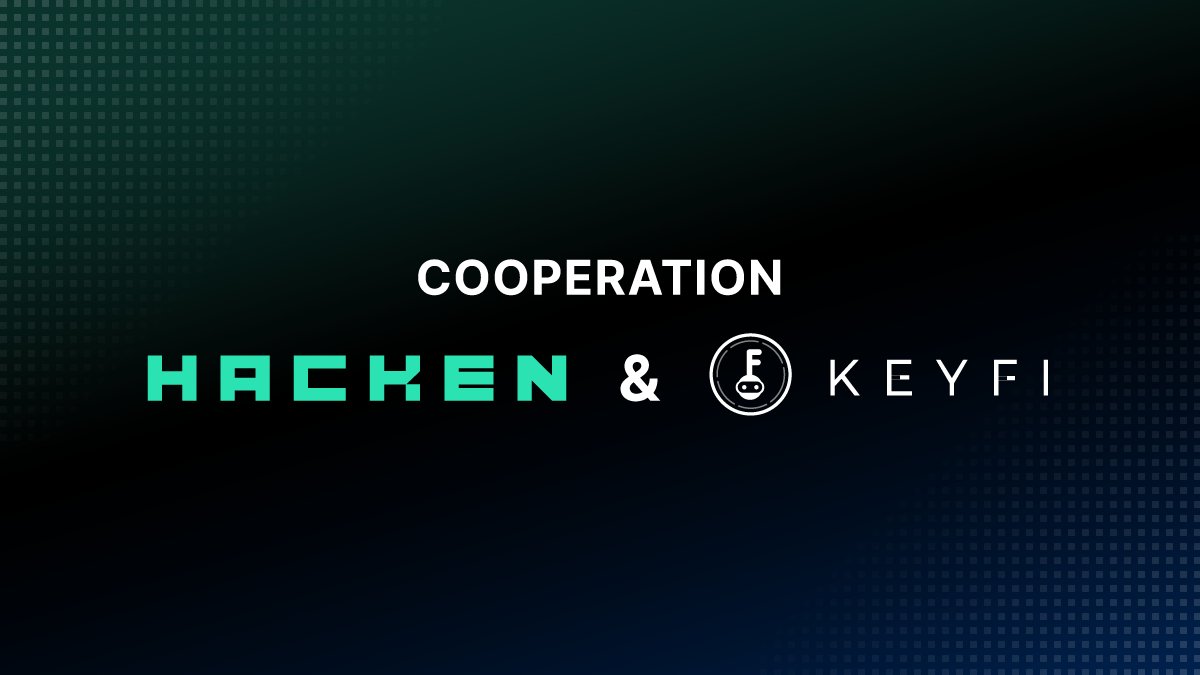 KeyFi is an app-based platform for managing decentralized finance (DeFi) assets across multiple protocols, including Compound, Aave and others. The platform also offers token staking incentives that require a unique decentralized identity credential, which is powered by SelfKey.
Users can participate in Liquidity Pools directly with one of its integrated platforms, like Uniswap and Curve. It also allows users to swap their tokens on one of it integrated platforms and trade from one cryptocurrency to another, using decentralized exchanges like Uniswap and 1inch
Recently, Keyfi have completed smart contract audit made possible by Hacken Club,the world's leading blockchain audit firm. According to the assessment, the KeyFi's smart contracts are well-secured.
Read the audit Report here
ABOUT Keyfi App
KeyFi is an app-based platform for managing decentralized finance (DeFi) assets across multiple protocols, including Compound, Aave and others. With the KeyFi app users can swap, stake, rebalance, deposit and withdraw their assets all from one platform and earn KEYFI rewards along the way
ABOUT Hacken Club
Hacken was founded in 2017 in Kyiv, Ukraine by security specialists and hackers to deliver cybersecurity solutions to companies and individuals, making histories of success.Hacken is delivering cybersecurity services for businesses of any scale and end customers around the world