Haveno–the Monero based Decentralized Exchange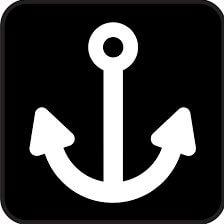 Recently Monero have posted that it launched its first decentalized exchange, Haveno. Its been a month since the Monero team prepares for its public launching and finally Haveno is now out for testing.
Haveno is a fork of the Bisq exchange, a decentralized exchange used to trade Bitcoin. It was based on Monero, making it more private and cheaper than other exchange.
Haveno uses peer-to-peer networking and multi-signature escrow to facilitate trading without a trusted third party custodian.
By launching Haveno, Monero users have now a wide selection for trading their XMR tokens is a cheap and easy way using fiat pairs
ABOUT HAVENO
Haveno is a private and decentralized way to exchange Monero for national currencies or other cryptocurrencies.Built on Monero, which means all transactions between users are obfuscated by default
ABOUT MONEROMonero is a privacy-focused cryptocurrency.It is an open-source protocol based on RandomX formerly CryptoNote. It uses an obfuscated public ledger, meaning anyone can send or broadcast transactions, but no outside observer can tell the source, amount, or destination.