Lambo Finance Launching on Binance Smart Chain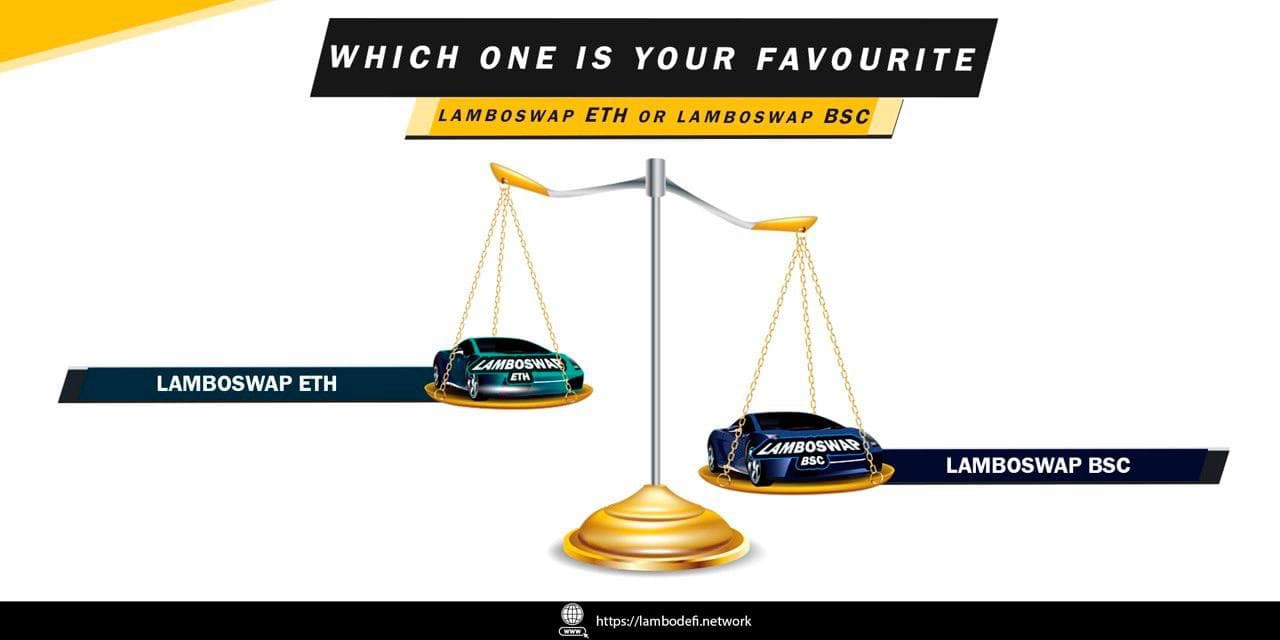 Lambo Finance Network aims to provide a comprehensive decentralized financial service using the three native currencies of the ecosystem –LAMBOSWAP token, LAMBOLEND token and a Mineable token
LamboSwap Exchange : AMM-based Decentralized Exchange
LamboSwap Farms : Liquidity mining platform used for liquidity incentive, Comprehensive on-chain governance, decentralized control and development.
Stake lambo tokens to get more lambo rewards based on time duration.
LamboToken will go live on BSC on the 9th of April so that its users can enjoy the numerous benefits it offers, especially the lower network fee compared to Ethereum network
Project Info
Ticker: LAMBO
Platform: Ethereum
Token Type: ERC20
Available for sale: 7,000,000 LAMBO (0.7%)
Total supply: 1,000,000,000 LAMBO
ABOUT LAMBO FINANCE
Lambo finance is an ecosystem of decentralized finance products compassion of swap, lending, and borrowing features and synthetic assets.