Minefarm Token Presale and Airdrop Program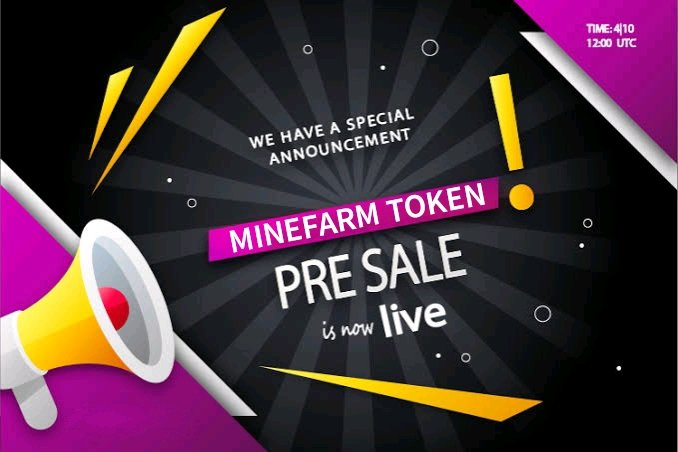 MineFarm Token is the gas for the Next Generation Launch Pad on the Binance Smart Chain. 
It is developing a truly decentralized project launchpad with cross-chain ability together with a decentralized Exchange connected to the launchpad on different chain networks which would all run on the MineFarm Tokens.
Minefarm token presale is ongoing and you can check it here while the airdrop distribution was scheduled on 15th April 2021
NOTE:
We deliver these news article based on our own thorough research. We want to preserve some important information regarding the project that is presented in our column. We value our reader's opinion and appreciate your valued respect to us. The article above is not a financial advice and as we always say "Invest at your own risk and only invest what you an afford to lose"
ABOUT Minefarm
MineFarm Token is the next generation launchpad on the Binance Smart Chain.