TokenPocket is Teaming Up with Mdex for an Airdrop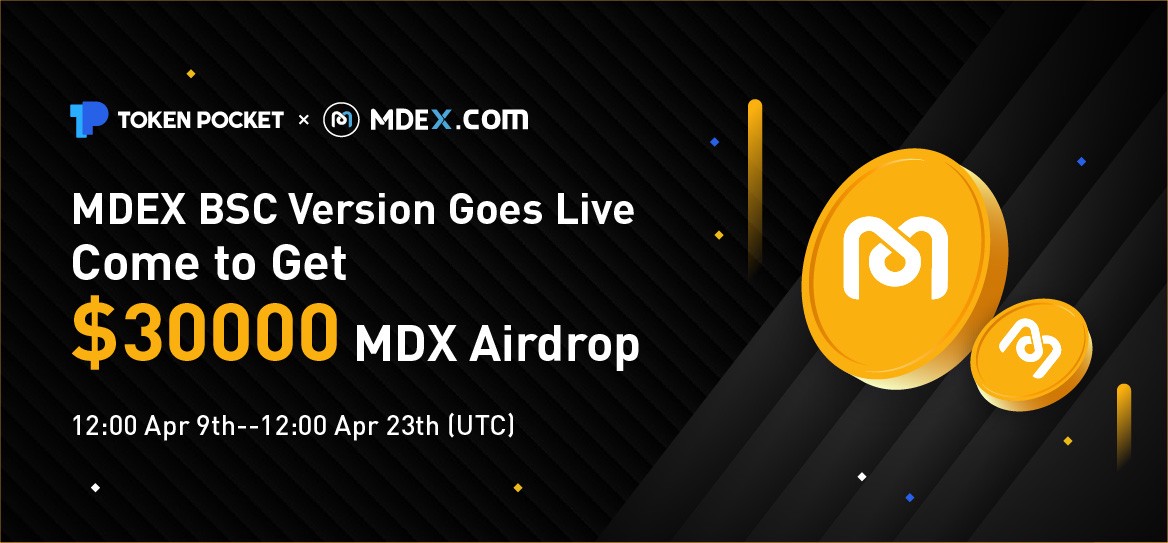 This is for celebrating for the MDX launching on BSC. Users can participate to this airdrop. The first 2000 people who follow all the rules and added liquidity will receive $15 MDX as reward.
RULES :
MDEX
Decentralized transaction protocol based on an automated market-making mechanism. It aims to integrate the distinct advantages of a variety of basic public chains to create a high-performance compound DEX ecosystem.
Token Pocket
World's leading decentralized wallet, which supports mainstream public chains including BTC, ETH, BSC, HECO, TRX, OKT, Polkadot, Kusama, EOS, etc., and has provided reliable services for millions of users around the world.