Wanswap Code Was Audited by Haechi Audit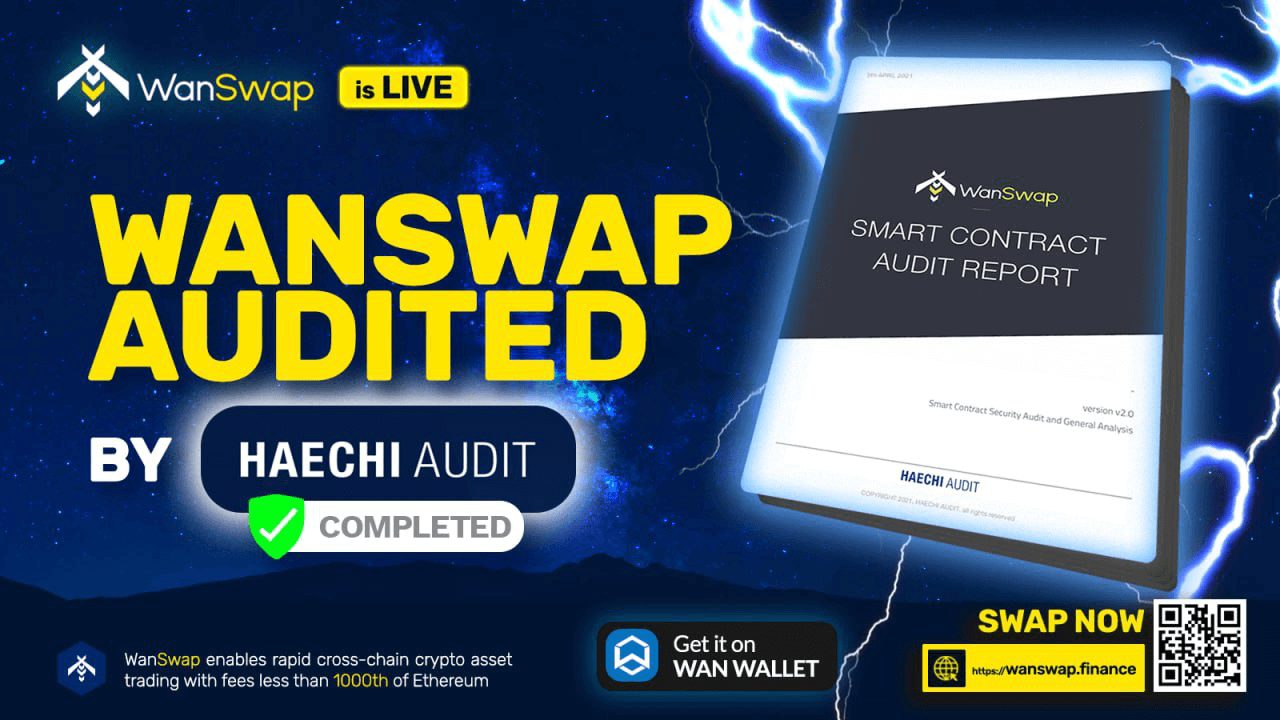 Wanswap announced code was successfully audited by one of the leading smart contract security firms, Haechi Audit.
What is Wanswap?
Wanswap is a decentralized exchange with automated market-making (AMM). WanSwap is built on the Wanchain blockchain and takes advantage of its cross-chain features to enable multi-chain asset trading with trustless native chain withdrawal. WanSwap supports EOS, BTC, WAN, ETH, and a growing number of ERC20 tokens. XRP and DOT are coming soon.
What is Haechi Audit?
HAECHI LABS is a leading technology company in blockchain industry, providing the best quality security audits and the powerful tech solutions for blockchain startups and enterprises.
📰 INFO: