yield.vote Launch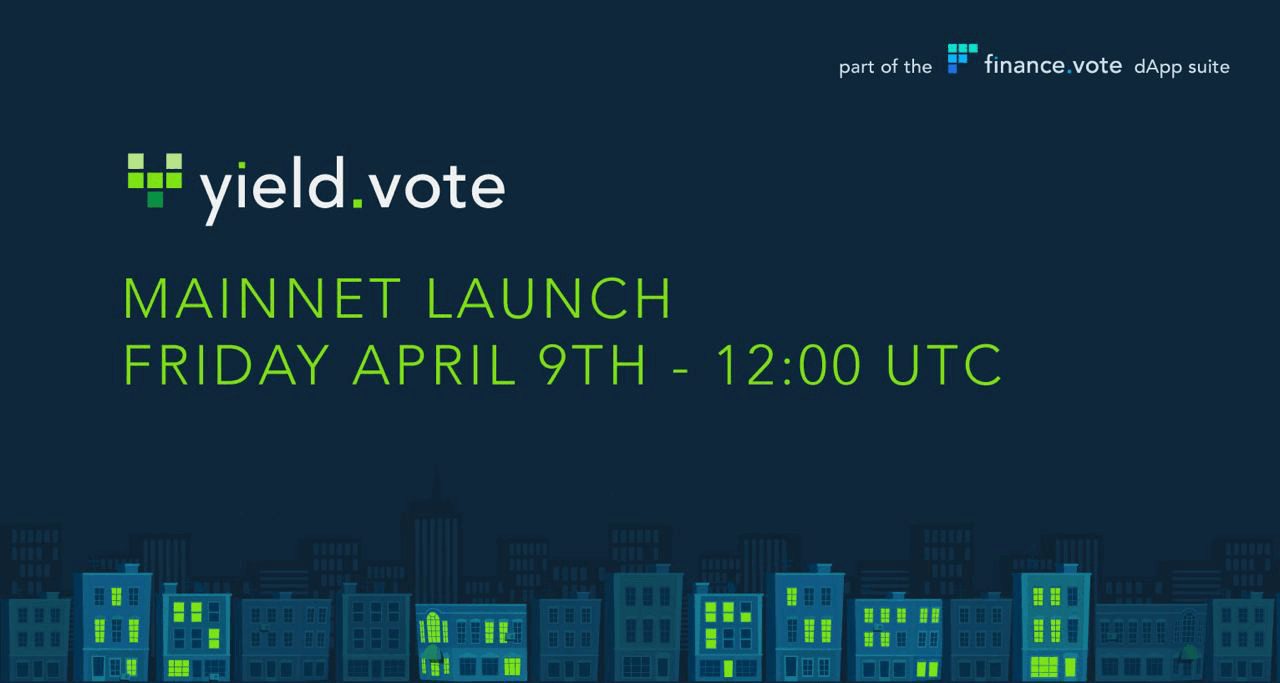 yield.vote, part of the finance.vote dApp suite, which is a decentralized application suite for the DAOs of the future, will launch its first pool, "Basic Pool" this Friday 9th April at midday UTC.
Basic Pool utilises a new cryptoeconomic primitive we call "MostBasicYield," that is designed to allow cryptonetworks to incentivise their participants to take their tokens out of circulation by offering them yield on their network assets.
The First Pool
The first pool will utilise the following metrics:
Single Asset Staking ($FVT)
99.727% APY (Literally)
Start Date: 9th April Midday UTC
Maturity: 6 months
Yield: 50%
10 million $FVT cap
What is finance.vote?
finance.vote is a decentralised organisation that creates governance dApps for DAOs. They specialise in quadratic voting technology and price discovery, with a prediction market, a decentralised auction house and a suite of gassless multi-chain voting tools designed to upgrade governance across the DeFi space.
📰 INFO:
https://financedotvote.medium.com/yield-vote-launch-7a2ca3cbb53e