ZERO FEES for eGold via Ramp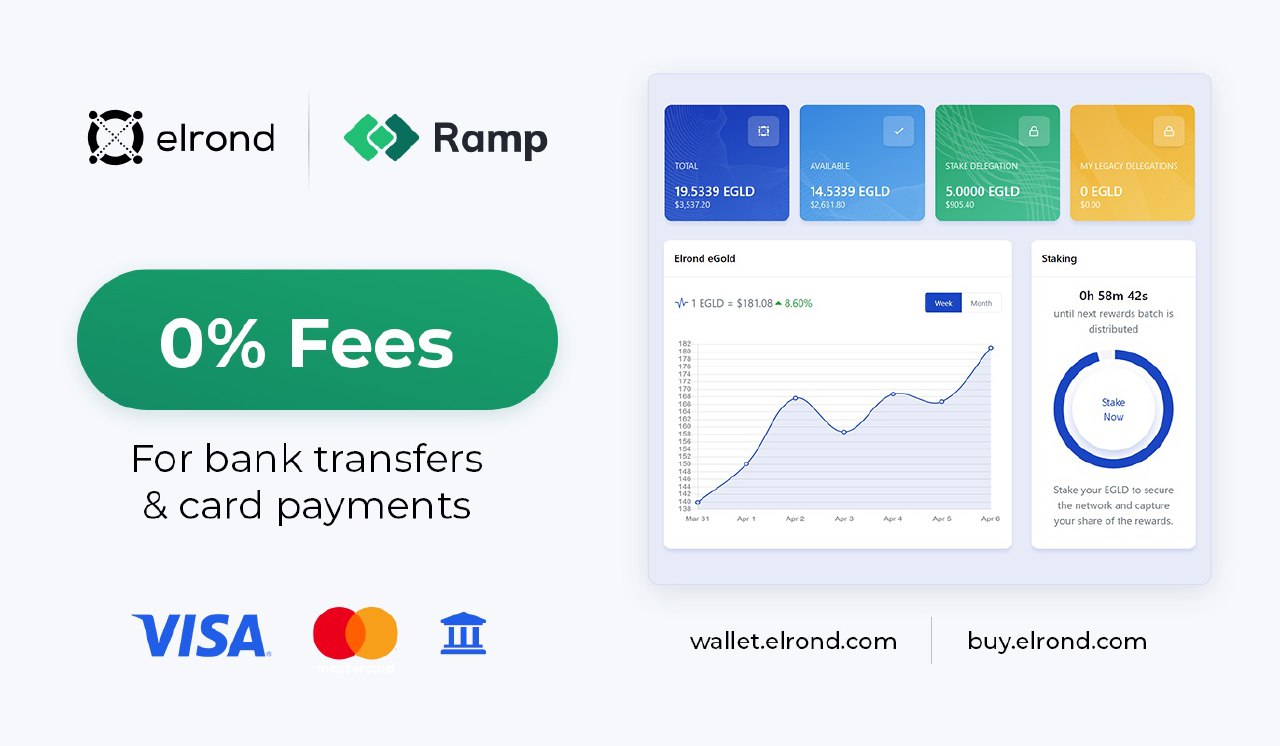 RampNetwork announced that user can now buy #EGLD via #Ramp at ZERO fees.
Users will able to buy eGLD at zero fees when purchasing with USD & EUR, using credit cards or bank transfers.
What is Elrond Network?
Elrond Network is a public blockchain created to provide high-level scalability, interoperability, and high throughput. The goal is to create a decentralized network that can provide the same or better performance when compared with centralized networks, while also providing users with greater privacy
What is Ramp Network?
Ramp exists to empower everyone to participate in open networks. They build decentralised, robust infrastructure to make crypto apps not just powerful, but also delightful. The technology will unlock a future where everyone can exchange value as easily and as efficiently as using the Internet. They strive to make this a reality for everyone, not just a handful of crypto-natives.
INFO: