AMA Recap: Ask Max Anything in April 2021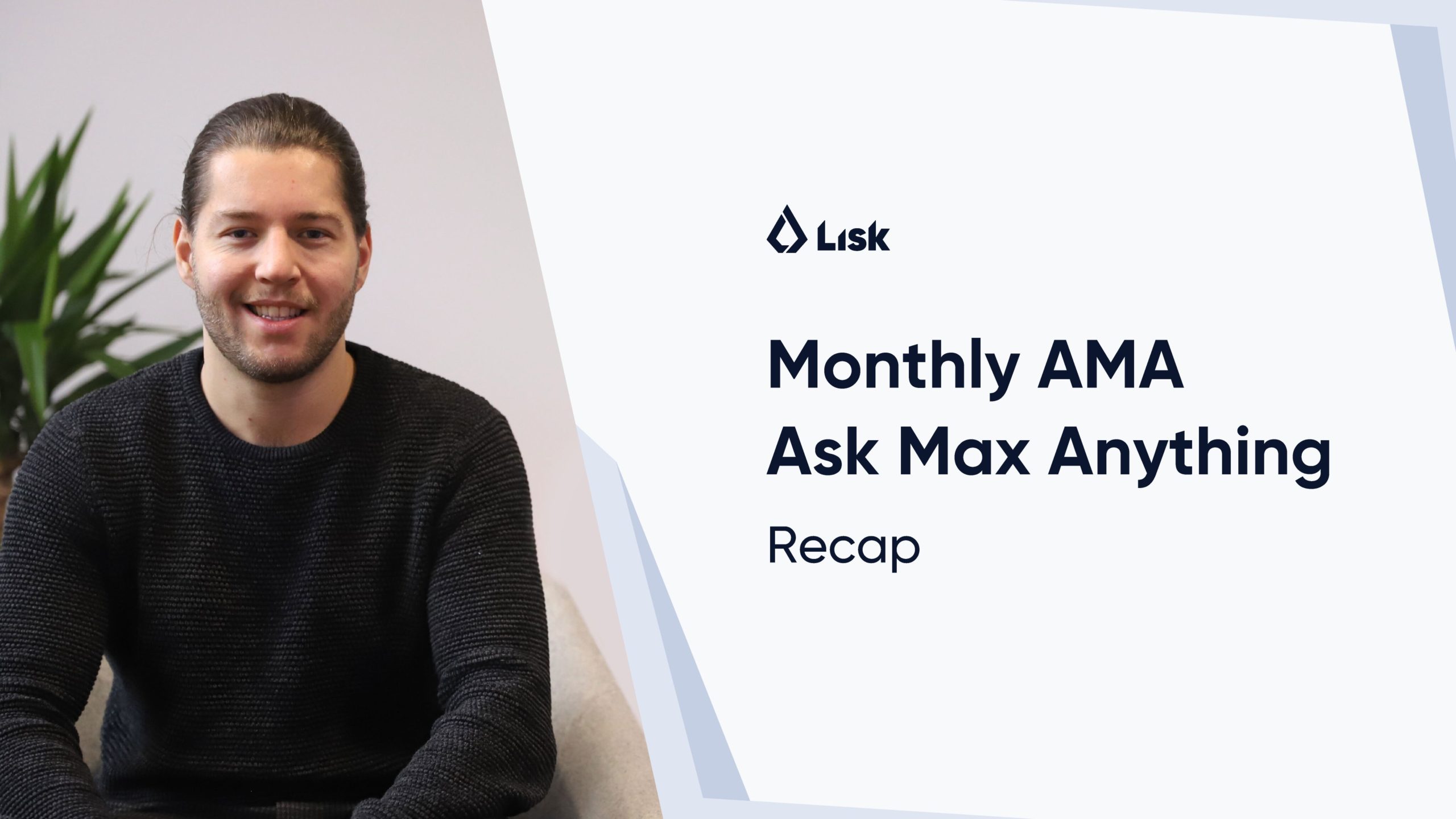 Lisk published a full recap of the monthly AMA hosted by Max Kordek last April 8th, on Lisk.chat
Max answered questions about Lisk.js 2021, NFTs, upcoming plans for Lisk, and much more.
Max opens the AMA: 
Hello everyone, Welcome to this month's Ask Max Anything! I'm looking forward to your questions, seeing that there are more than 300 people online I'm sure it will be an interesting session today. As announced last time, my AMAs will stay on Lisk.chat, however, the most interesting questions I'll feature again on my new YouTube channel. I've just started that effort a few weeks ago and there are already 10 videos online with over 85 hours watched by my viewers. I'm curious to see where this new challenge takes me, you can expect the quality to go up over time. I've already purchased a microphone so the newer videos should have much better audio quality than the older ones. 

A few key highlights of the last few weeks include: 

Announced Lisk.js 
Replaced the Lisk Explorer 
Joined the Crypto Open Patent Alliance 
Released new versions of Lisk for Desktop and Lisk for Mobile 
Published more information about our interoperability solution 
Published financial update for March 
Featured as a top 50 crypto project from Zug 
About the Lisk:
Lisk is a blockchain application platform being built by the Lisk Foundation. Based on its own blockchain network and token LSK, Lisk is working towards enabling developers to build decentralized applications based on their own token and sidechain connected to the Lisk blockchain.
INFO:
https://lisk.io/blog/events/ama-recap-ask-max-anything-april-2021