Announcing of PRCY Coin and SWFT Blockchain Huge Giveaway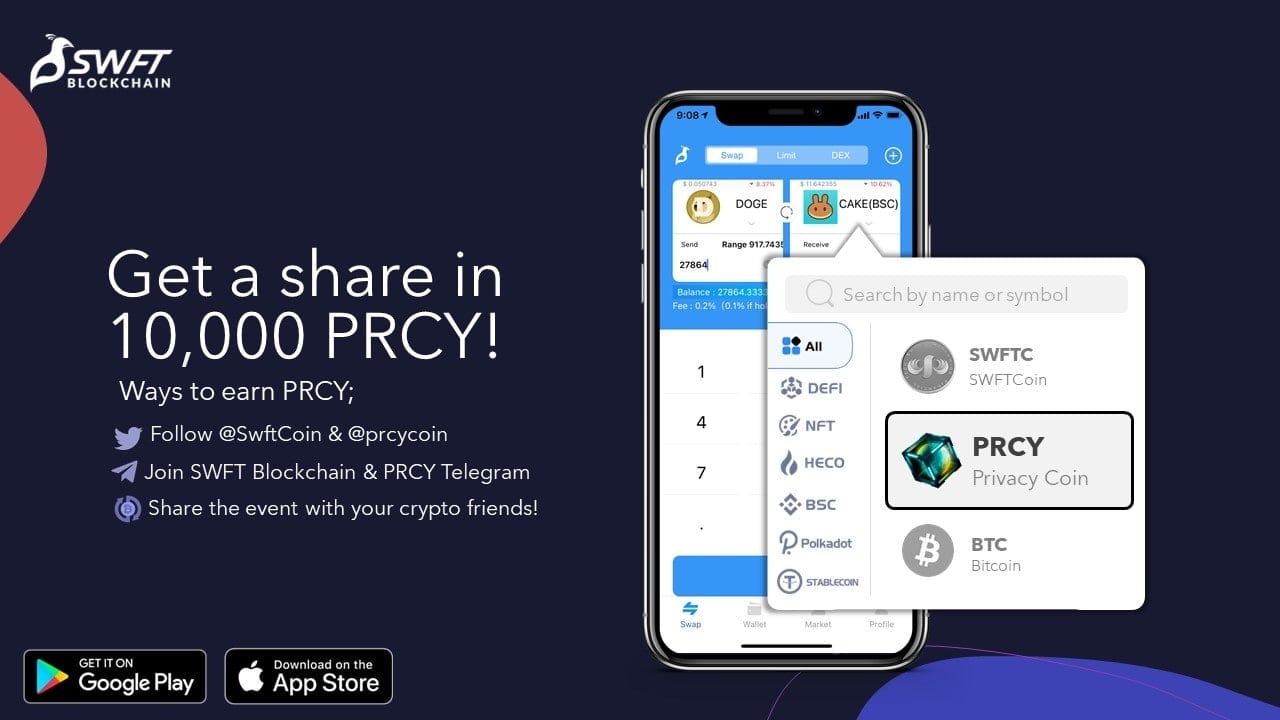 Do you want to receive free PRCY tokens? Here's the chance for you. This giveaway is for celebrating the listing of PRCY on SWFT Blockchain in which the users will have a chance to win 10,000 PRCY token to be split to 20 winners.
Rules
Follow SWFT Blockchain and PRCY on Twitter
Like and RT with quoted tweet the announcement and tag 3 friends on the comment section.
Join @swftcoin and @prcycoin listing #celebration and you can win a share of 10,000 $PRCY
Join both PRCY and SWFT Blockchain Telegram group
This giveaway runs from April 10 15:00 to April 20 12:00 HK TIME
SWFT Blockchain
Next-generation, worldwide cross-chain swap protocol and payment network. SWFT Blockchain's technology combines blockchain, machine learning and big data to enable direct swaps between over 300 cryptocurrencies. Offering a fast, affordable, and secure experience, SWFT Blockchain's transfer protocol allows users to swap cryptocurrencies at the best rates, in record speeds and with super low fees.
PRCY Coin
Privacy blockchain with a focus on security, scalability and total privacy. The PRCY protocol has built in a fully anonymous staking coin and payment system with a trustless governance structure, based upon the latest privacy technologies.