Blockstream Mining Note AMA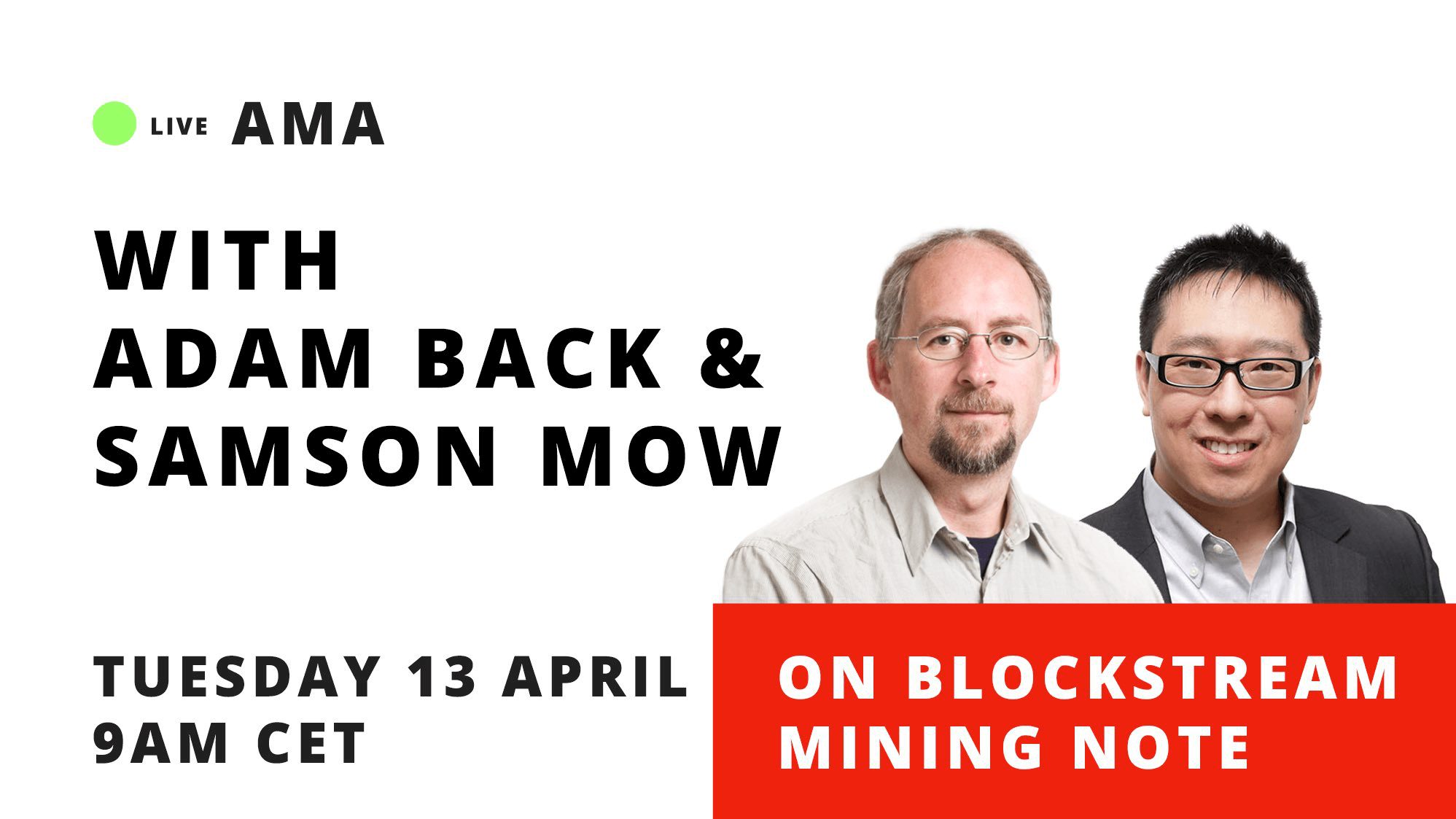 Stokr organises AMA with Blockstream CEO Adam Back & CSO Samson Mow to discuss about the latest security token offering of Blockstream Mining Note, Apr 13 at 9 AM CET.
Topics:
Why Bitcoin mining is booming
Major challenges of BTC's mining
Why Bitcoin mining needs to decentralised
Carbon footprint
More about BMN
What is Stokr?
An easy to use peer-to-peer interface that allows innovative ventures to raise funds from everyday investors in order to finance forward-thinking ideas.
What is Blockstream?
Blockstream was founded to develop new ways to accelerate innovation in crypto currencies, open assets and smart contracts. We're renowned architects of Bitcoin, cryptographers, cypherpunks, entrepreneurs, as well as leaders from the business, policy and the open source community. We believe in the potential of bitcoin and blockchain technology to have a significant, positive social impact.