Busy Technology Raised $700k raised in seed and $1.2M raised in private round.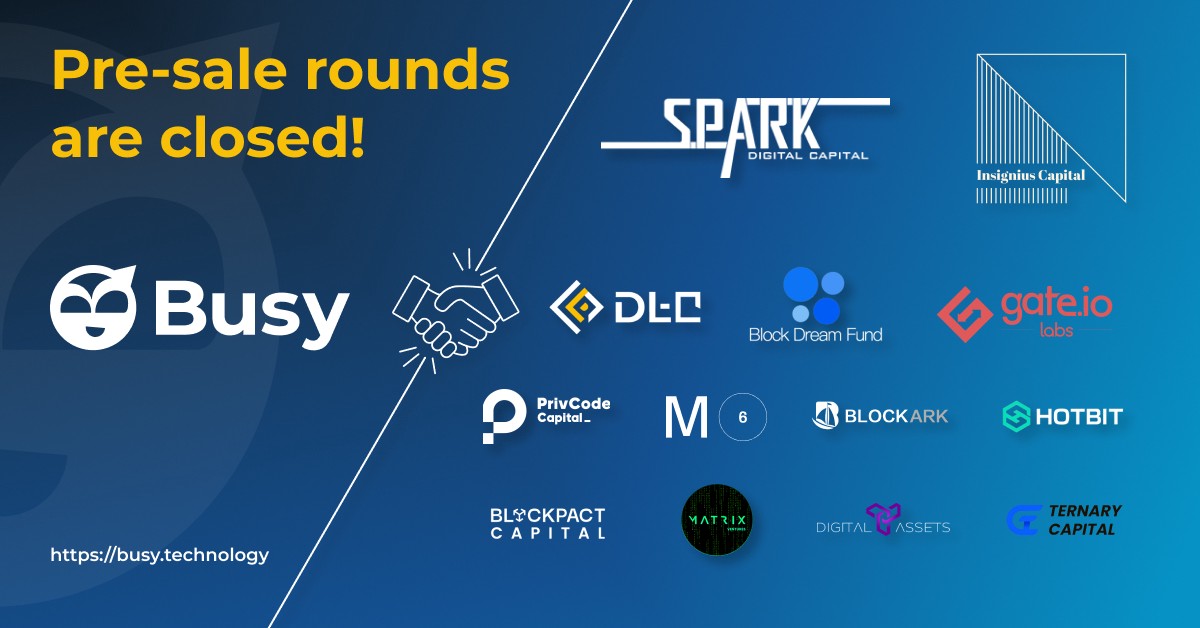 The next-generation DAO platform for freelancers, cutting edge blockchain, Busy Technology have raised $700K in seed and $1.2M in private round.
The fundraising was led by Spark Digital Capital, followed by many strategic investors, including Insignius Capital, PrivCode Capital (MXC), Block Dream Fund (OKEx), Momentum-6, 499 Block, DFG, Gateio Labs, BlockArk, Matrix Ventures, HotBit, Blockpact Capital, E-Digital Assets, SpykeFast, Ternary Capital and many other strategic backers
"I'm glad that such a large amount of blockchain industry realizes the importance to bring DAO solutions not only to the gig economy sector but to the mainstream as a whole." ~Vladimír Lieger, Founder and CEO of BUSY Technology
Busy DAO is a decentralized distributed solution leveraging blockchain technology in multiple cases.
ABOUT Busy Technology
Busy Technology is developing next-generation DAO platform for freelancers, cutting edge blockchain technology, DeFi and NFT solutions.Revolutionizing B2C/C2C model through leveraging the utility of Web 3.0. Bringing a new perspective to the global e-commerce market