Cross-platform Token Sale with Cere Network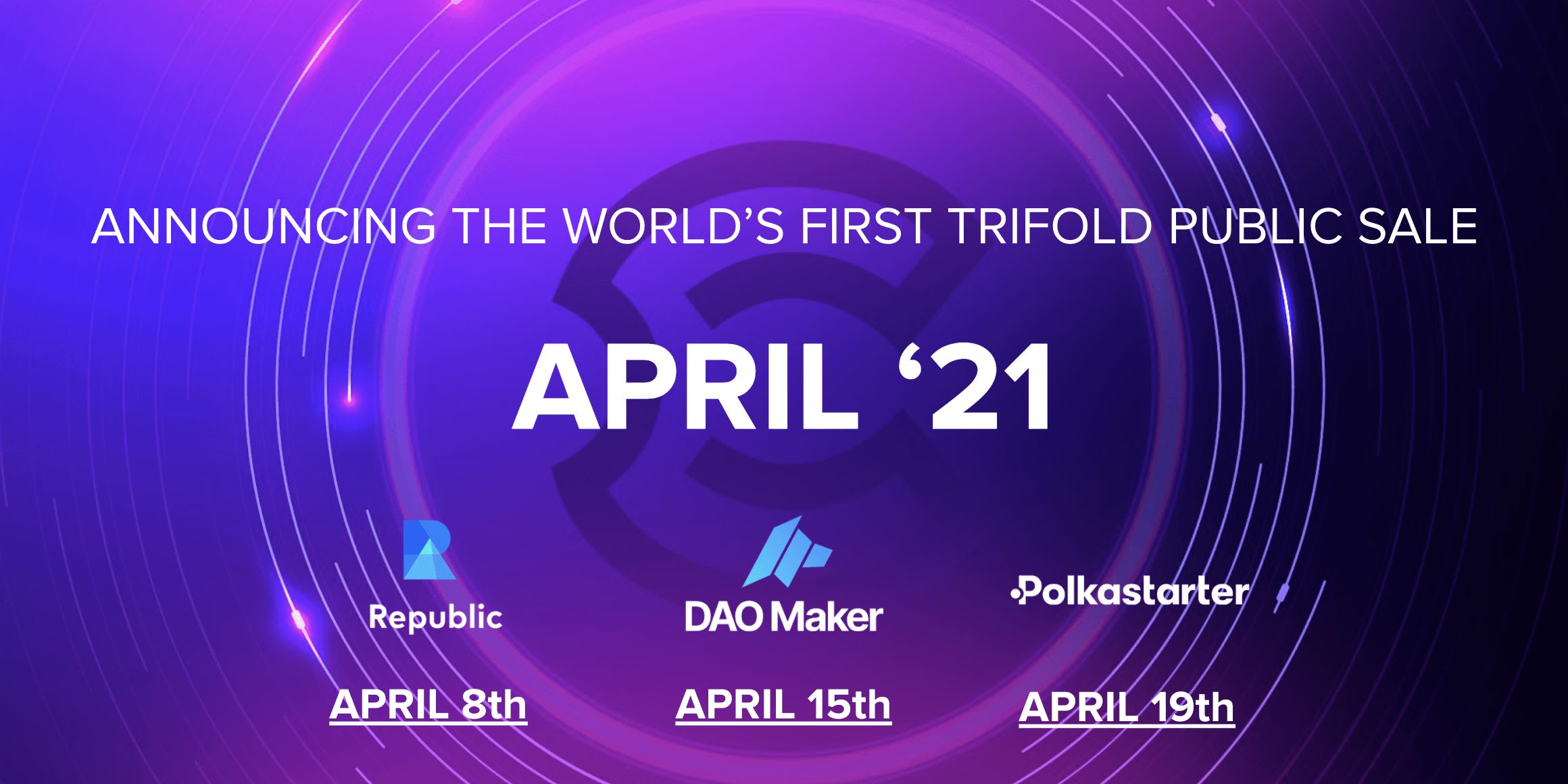 Polkastarter announced that it will be final listing platform for the public sale after $CERE Cere Network is available on Republic & Dao Maker exchanges.
The CERE sale will kick off on Republic, an investing platform with a network of over 1 million members. The sale will be open to qualifying investors and will be hosted April 8th.
DAO Maker will subsequently fundraise $1m USD for Cere Network via DAO Pad on April 15th.
On April 19th, CERE will arrive on Polkastarter for its initial DEX offering, making CERE available to our community of over 300,000 users. Whitelisted buyers will be able to purchase up to $500 of CERE tokens. $500,000 in CERE will be available on Polkastarter.
What is Cere Network?
Cere Network is a decentralized data and finance cloud platform for enterprises. Powered by the CERE token, Cere Network is embarking on an industry-first token sale by launching their token generation across three unique platforms to raise over $25m USD.
What is Polkastarter?
Polkastarter is the fully decentralized protocol for launching new ideas. Our curation process and industry access enable us to offer the best new projects in blockchain and digital assets.
With Polkastarter, decentralized projects can raise awareness, build a loyal community, and receive long-term support. Users of the platform will be able to participate in a secure and compliant environment, and use assets both in and beyond the current ERC20 standard.
📰 INFO:
https://polkastarter.medium.com/a-cross-platform-token-sale-with-cere-network-132d4962f67b