Krystal: One Platform, All DeFi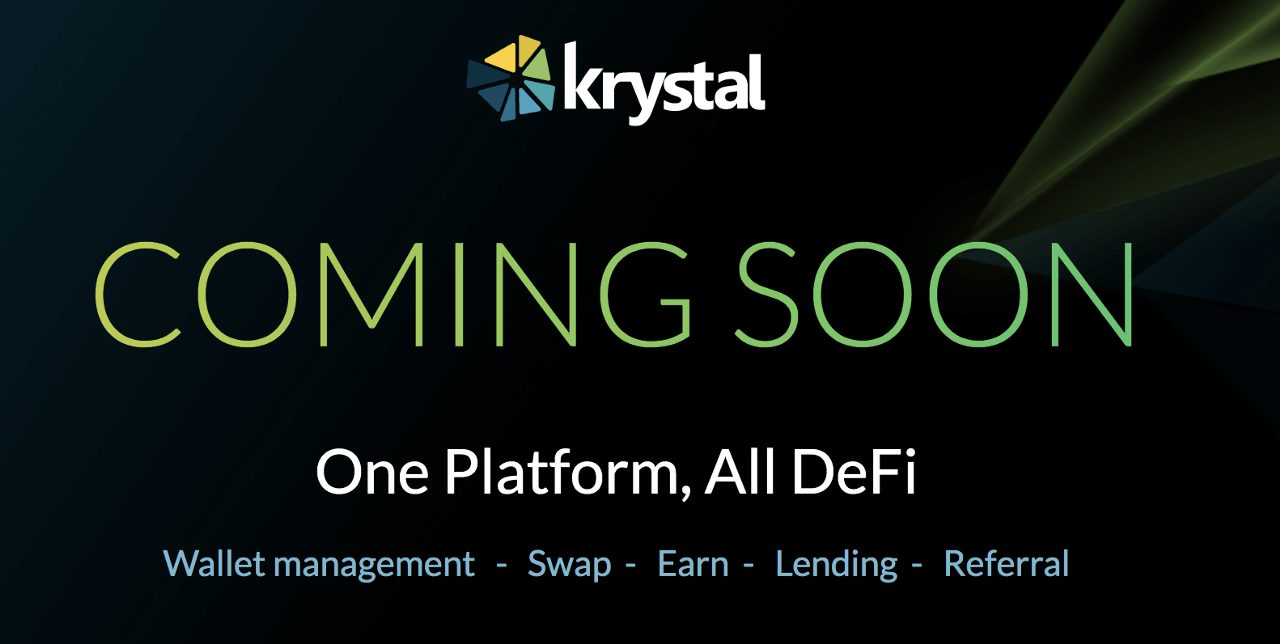 KyberSwap unveiled the fruit of they labour — introducing Krystal, One Platform, All DeFi for everyday users!
Krystal is a brand new app with an immersive and frictionless DeFi user experience. The Krystal will save users time, money, and effort by consolidating the best DeFi services under one roof.
Krystal Launch Details
Krystal will be available on Android and iOS mobile apps within the 1–2 weeks. The Krystal website will be available around 2–3 weeks after the mobile app launch. During this transition phase, the KyberSwap mobile app and website will continue to work as usual but we highly encourage users to switch to Krystal app as it has a lot more functionalities in addition to KyberSwap's token swaps.
Key Features of Krystal
Seamless Token Swaps
Lend Tokens for Interest
Hassle-free Portfolio Management
Solid Security
Partnerships and Contests
📰 INFO:
https://medium.com/krystaldefi/launching-krystal-3b7bcfee284