Orion Protocol x Bridge Mutual Partnership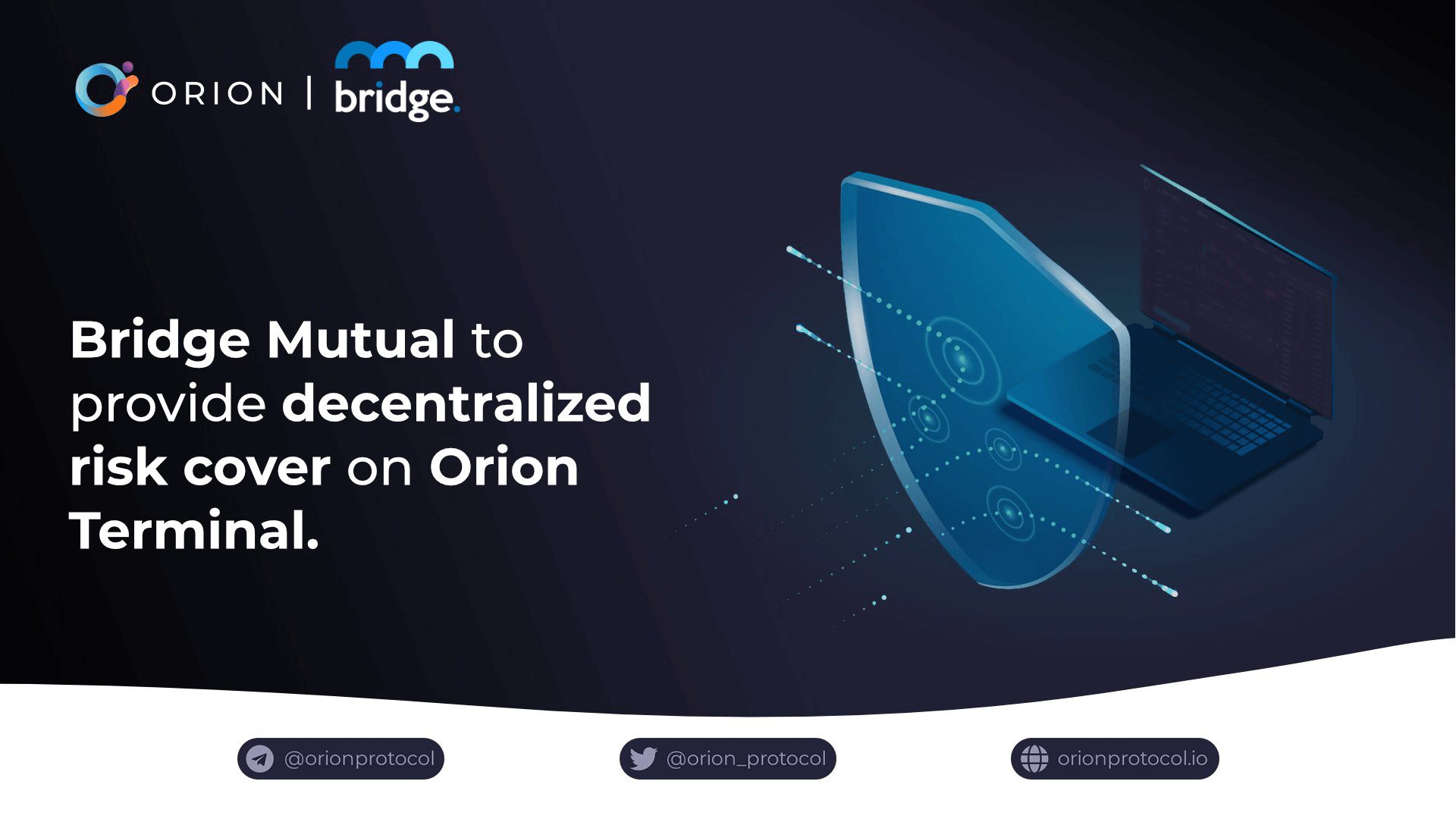 Bridge Mutual joins Orion Protocol to provide further decentralized risk coverage on Orion Terminal.
Orion's own user base continues to access ever-developing crypto solutions through Orion Terminal. In this case, Bridge Mutual's product covers all assets and the Terminal itself – the partnership gives users a seamless opportunity to purchase suitable cover directly from the terminal to enhance user efficiency and overall user experience on Orion. This allows for individuals to select their desired coverage choice – all of this completed through a compact and secure solution.
"Orion Protocol is revolutionizing the DeFi space by offering an all in one platform to its users. Allowing users to access liquidity of the entire crypto market in one platform is not only convenient, but an inevitable development. We're looking forward to integrating with the Orion platform to provide coverage for all of its assets and users." – Mike Miglio, CEO of Bridge Mutual.

"Being able to offer another quality a decentralized risk management solution like Bridge Mutual's on Orion Protocol highlights our ongoing determination to provide the best security and protection for Orion Terminal users." – Alexey Koloskov, CEO and Co-Founder of Orion Protocol.
What is Bridge Mutual?
Bridge Mutual is a decentralized, P2P/P2B discretionary risk coverage platform that provides coverage for stablecoins, centralized exchanges, and smart contracts. Its platform allows users to provide coverage, decide on policy payouts, as well as share profit and get compensated for adjudicating claims.
What is Orion Protocol?
Built on the most advanced liquidity aggregator ever developed, Orion Protocol aggregates the liquidity of every single crypto exchange into one decentralized platform: providing a singular, non-custodial, gateway to the entire digital asset market.
📰 INFO