Paid Network Partners with Amazing Blocks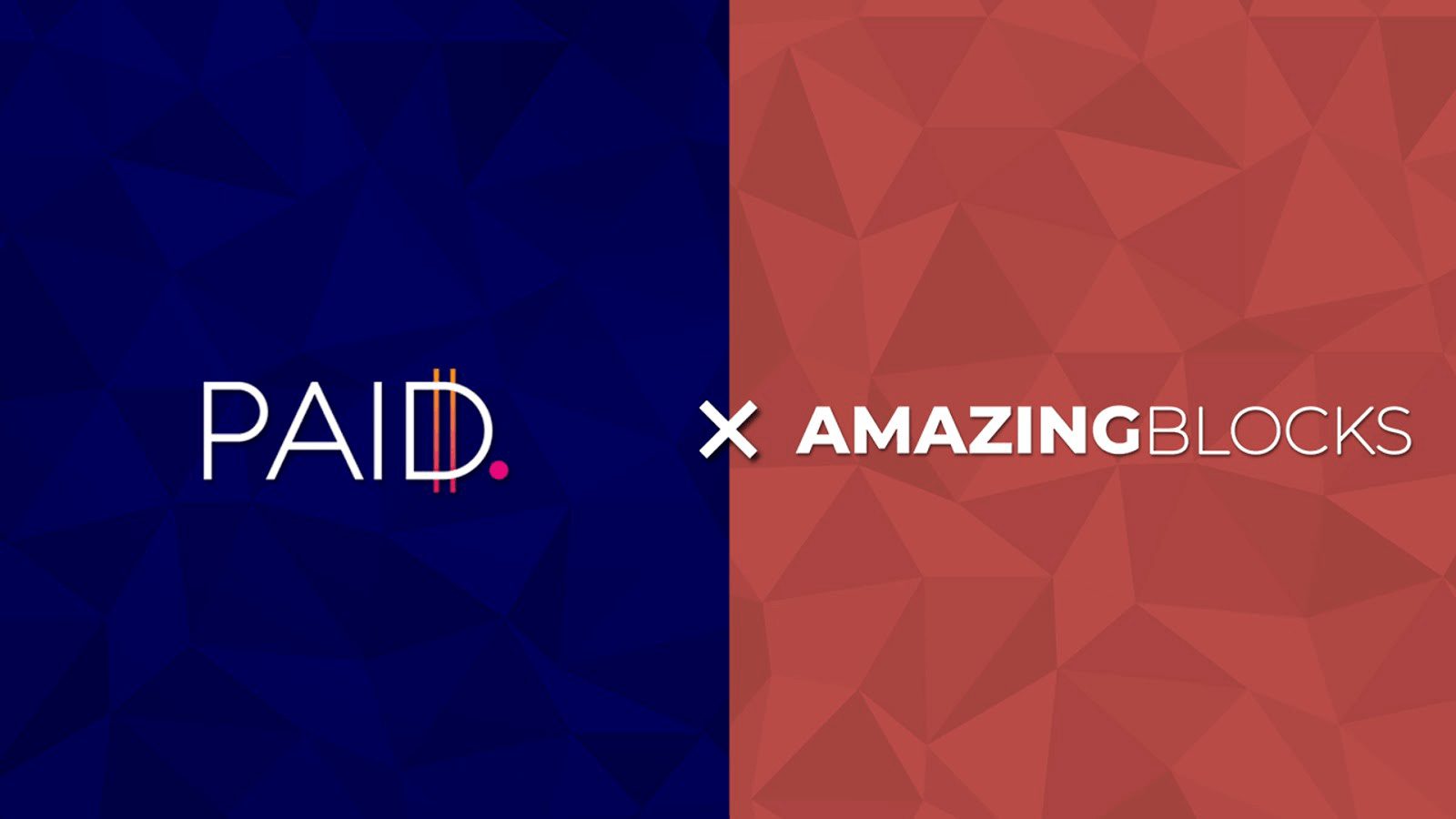 PAID Network announced a partnership with Amazing Blocks to bridge the gap between #DeFi & the traditional world of business.
Leveraging the Liechtenstein Token Act, Amazing Blocks allows businesses to tokenize any business asset — from machinery to shares — and be held in wallets digitally. With the ability to transfer tokenized assets via the blockchain, businesses can bypass expensive bank and lawyer fees and avoid administrative inefficiencies.
What is Amazing Blocks?
Amazing Blocks is a Liechtenstein-based legal tech startup that enables the creation and management of equity tokens. Leveraging the Liechtenstein Token Act, almost any asset or company can be tokenized. This includes real estate, cars, machines, and even fine art. Flexible tokens (e.g., equity tokens or debt tokens or participation rights as tokens) represent legal rights and are treated as a security according to the Liechtenstein Token Act. Liechtenstein Law permits the foundation of entities with initial contributions in cryptocurrencies like Ethereum. This makes the necessity for a bank account obsolete and enables great flexibility in the foundation process. Logically, Amazing Blocks was founded with an initial contribution in Ethereum and became the first company with completely tokenized equity. Like any other equity tokenization, it can be observed on Etherscan and grants great transparency. This showed the immense innovation potential in legal tech and established Amazing Blocks as pioneers, merging law and tech.
What is PAID?
PAID Network seeks to redefine the current business contract, litigation, and settlement processes by providing a simple, attorney-free, and cost-friendly DApp for users and businesses to ensure they #GetPAID wherever they are in the world.
PAID technology leverages Plasm to operate on both Ethereum and Polkadot ecosystems. PAID makes businesses exponentially more efficient by building SMART Agreements through smart contracts to execute DeFi transactions and business agreements seamlessly.
📰 INFO:
https://paidnetwork.medium.com/paid-network-partners-with-amazing-blocks-209f98fb465d