Persistence Community Newsletter #6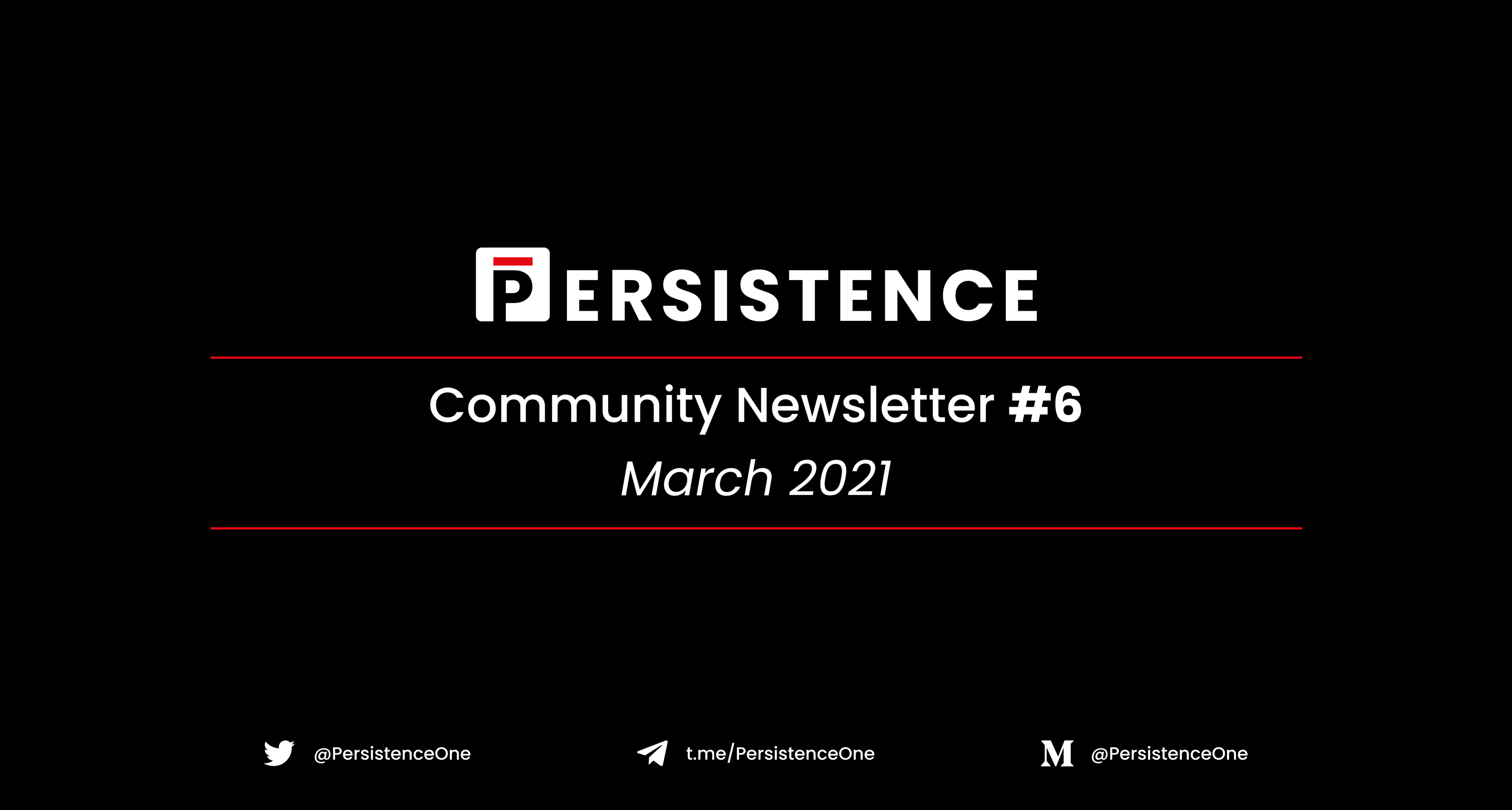 Persistence introduced Community Newsletter #6 for March 2021.
In March alone, they launched mainnet, conducted XPRT's long-anticipated TGE, completed token auctions on AscendEx (formerly BitMax), trading of XPRT began, and they launched XPRT staking with rewards of 35%+ APR.
Additionally, they hosted Proof-of-Stake: The New Paradigm, one of the year's biggest PoS events, during which thought leaders from the PoS ecosystem joined for an action-packed day of presentations, panel discussions and fireside chats on some of the industry's hottest topics. They also welcomed several new strategic advisors to the Persistence team, increased community outreach and education initiatives, and much more.
What is Persistence?
Persistence is building an ecosystem of financial products, focusing on both institutional and crypto-native use cases.
Persistence is leveraging blockchain technology to facilitate seamless asset exchange. Using Web 3.0 protocols, Persistence aims to enable and create a suite of bleeding edge financial products in niches ranging from staking-as-a-service and tokenized 'real-world' debt to digital art.
📰 INFO:
https://medium.com/persistence-blog/community-newsletter-6-march-2021-2dc26f2e410