Plethori IDO on Ignition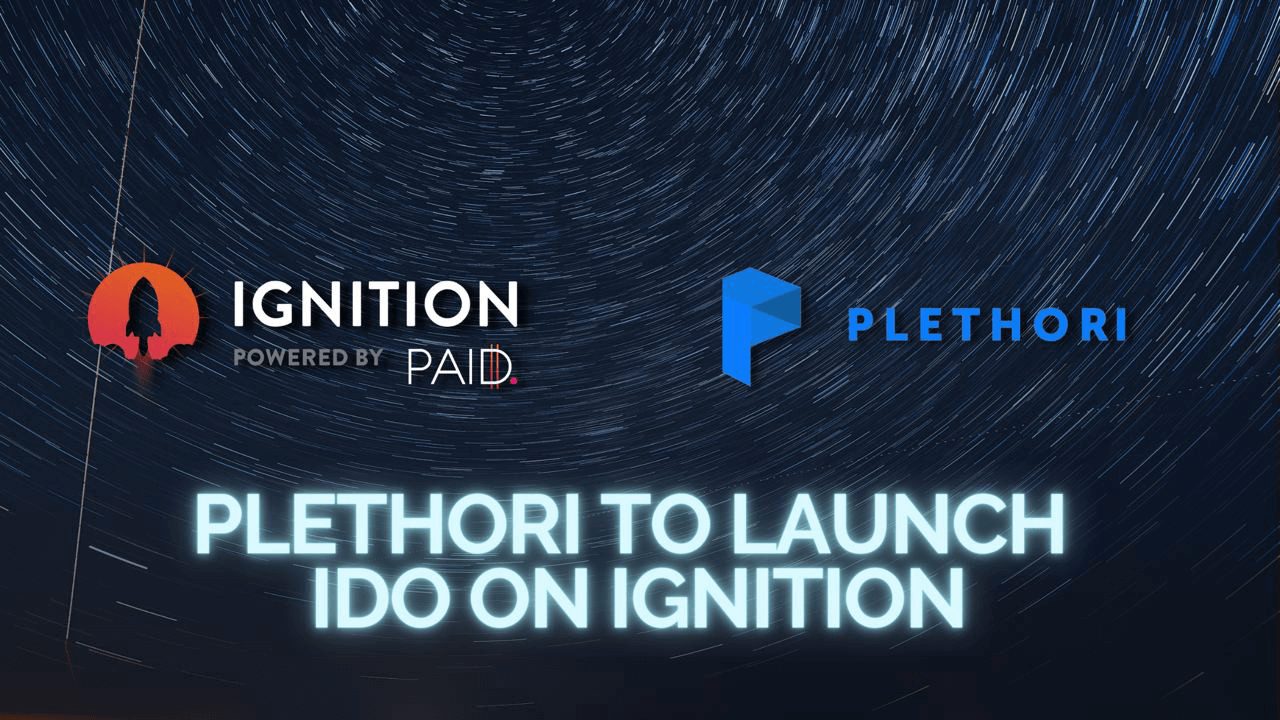 Paid Network announced that Plethori will launch its IDO on #Ignition.

Whitelist Start: April 10, 2021; 2PM UTC
Whitelist Close: April 13, 2021; 4AM UTC
What is Plethori?
Plethori is a Cryptocurrency ETF Investment Platform that allows open trading and creation of trustless ETFs by utilizing blockchain technology and layer 2 solutions. The platform offers decentralized cross-chain investment for exchange-traded funds built on the Ethereum and Polkadot blockchains. This service will allow investors to deposit capital and invest in a wide range of ETFs enabling investment into entire cryptocurrency industries such as insurance, oracles, NFTs, Derivatives, Polkadot ecosystem projects and many more.
What is Ignition?
IGNITION is a featured product of PAID Network, operating as a decentralized swapping protocol that allows blockchain-based token projects to offer their private and public auctions. The platform features Ethereum, Binance Smart Chain (BSC), and here shortly, Polkadot functionality.
What is PAID?
PAID Network seeks to redefine the current business contract, litigation, and settlement processes by providing a simple, attorney-free, and cost-friendly DApp for users and businesses to ensure they #GetPAID wherever they are in the world.
📰 INFO:
https://paidnetwork.medium.com/plethori-will-launch-its-ido-on-ignition-5ada5d8900e