FM Gallery Partners with Bella Protocol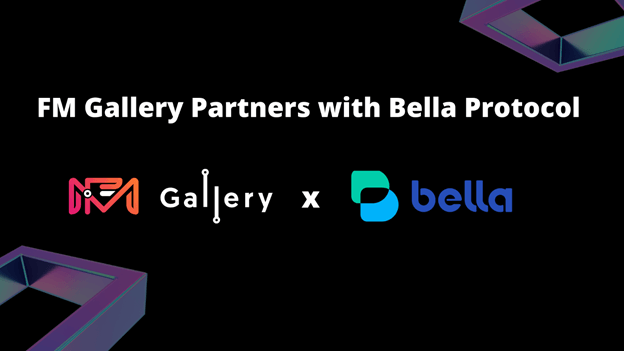 FM Gallery announces its partnership with Bella Protocol to jointly explore innovation at the center of the booming NFT world while adding value to the current DeFi world and bringing life to numerous novel & significant creations.
"It is our pleasure to partner with top notch Defi projects like Bella Protocol," said FM Flora Peng, founder of FM Gallery.
"By joining forces, we are excited to work with the Bella team and bring more possibilities to NFT artworks and Defi. We look forward to sharing more in the coming days."
What is Bella?
Bella is a suite of open finance products, including automated yield farming tools, lending protocol, 1-click savings account, customized Robo-advisor, and more. We believe everyone deserves equal access to premium financial products and services with elegant design and a smooth user experience.
Bella Protocol is backed by Binance Labs and Arrington Capital as lead investors. Other investors include Alphabit, AlphaCoin Fund, Koi Ventures, Ledger Capital, Tensor, N7 labs, Quest Capital, HBTC Labs, and more.
What is FM Gallery?
FM Gallery is a blockchain-based distribution platform for NFT artworks. We strive to empower the world of arts and fashion with innovative art fragments as well as autonomous fan communities. With blockchain technology, an artwork can be divided into several fragments. Each fragment, represented by an NFT, contains a unique art story. By collecting fragments, users are able to complete the artwork and redeem the completed NFT for physical artworks. Collaborating with top artists, galleries and auction houses around the world, we will continue to release physical and virtual crypto artworks on our blockchain.
📰 INFO:
https://fmgallery.medium.com/fm-gallery-partners-with-bella-protocol-a694849675ea