Introducing FuseDollar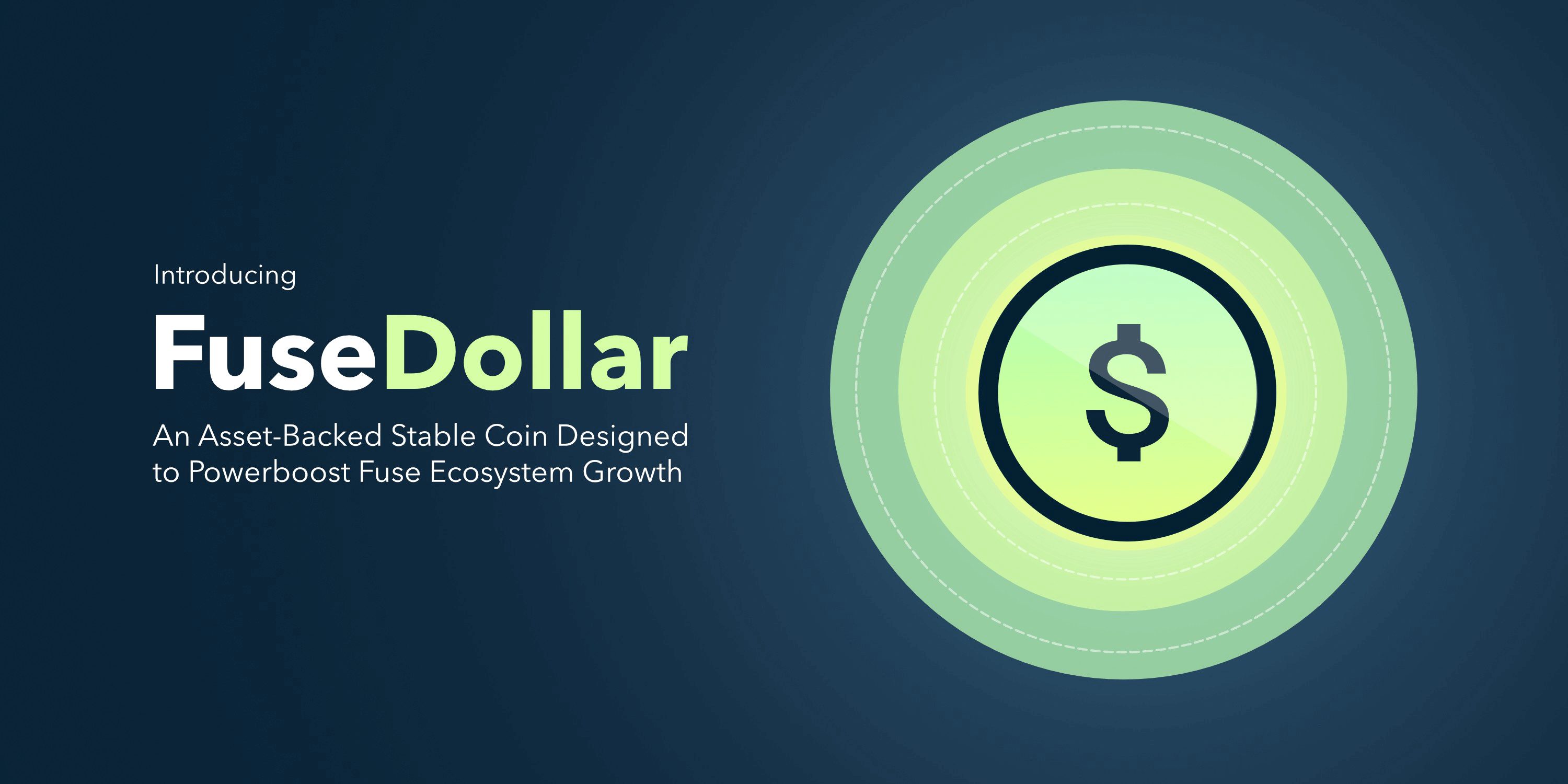 Fuse Network introduced FuseDollar: An Asset-Backed Stable Coin Designed for First Time Users.
FuseDollar (fUSD) is a 1–1, USDC-backed stable coin set to bolster the Fuse ecosystem by providing a highly-requested, ultra-easy-to-use medium of exchange for the payment communities built on the network.
How does FuseDollar work?
FuseDollar is created as part of our new FuseX product suite which is a collection of 1–1, asset-backed stable coins including but not limited to FusePound (fGBP) and FuseEuro (fEUR).
In order to mint fUSD, a user sends 1 USD Coin (USDC) and receives 1 fUSD in return. This whole process is completed autonomously by FuseX smart contracts on Ethereum and Fuse, and the user interacting with those smart contracts. To reverse the process and redeem the USDC, the user simply sends fUSD to the dedicated contract. Once the user receives the USDC, the FuseDollar is then burned. This process is completed autonomously on Ethereum main net by FuseX's smart contracts. FuseDollar can be moved freely between Fuse Network and Ethereum using a bridge. Proof of reserve will be made available to those who wish to audit the backing thanks to an integration with a soon-to-be-announced, leading oracle service provider.
What is Fuse?
With Fuse, anyone can launch and manage these new networks, empowered by simple, easy to use tools. A highly-skilled, diverse team of blockchain and web–based technology experts has been assembled in order to execute on our ambitious vision of putting truly democratized and borderless money into the hands of millions.
📰 INFO:
https://medium.com/fusenet/introducing-fusedollar-an-asset-backed-stable-coin-designed-for-first-time-users-dbf143d35e58