Mdex Airdrop with Belt Finance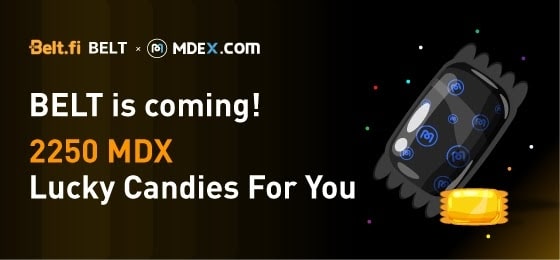 Announcing of Belt Token to be listed on Mdex. $900 worth of MDX tokens to be airdropped for the defiers. This airdrop runs from April 11 8AM UTC to April 15 (same time).
RULES
Follow MDEX & BELT FINANCE on twitter
Participants must join MDEX Telegram Community
Before the event ends, participants must add liquidity for any trading pairs or BELT Staking
MDEX
Decentralized transaction protocol based on an automated market-making mechanism. It aims to integrate the distinct advantages of a variety of basic public chains to create a high-performance compound DEX ecosystem.
BELT FINANCE
AMM protocol that incorporates multi-strategy yield optimizing on Binance Smart Chain (BSC) with low fees/slippage that also provides aggregation through vault compounding, lending and yield generation for maximum returns.