Nikola Brussels, Tesla purchases & Utrust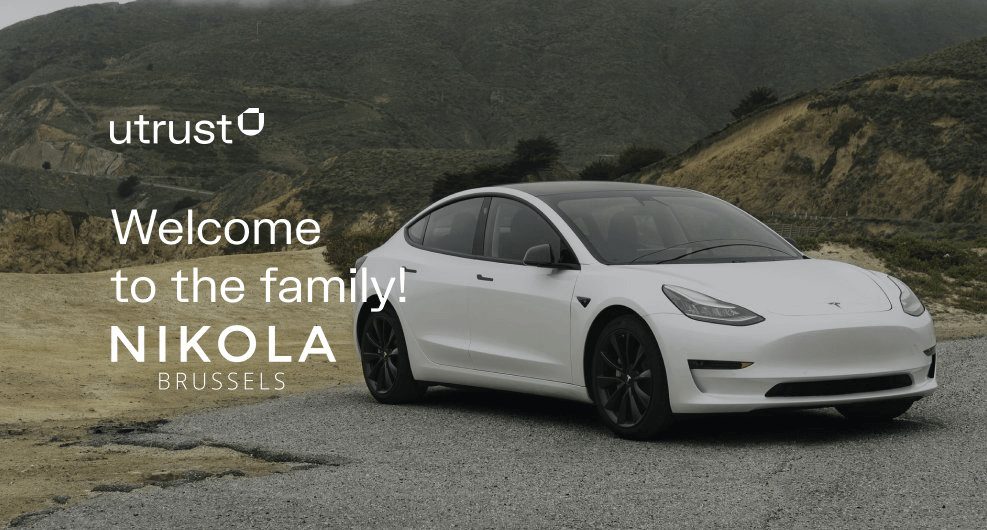 As Tesla leads the future of electric cars, Belgium-based Independent Tesla dealer Nikola Brussels is leading the future of payments with the Utrust platform — accepting payments in a variety of digital currencies.
Nikola Brussels now trades hundreds of Teslas across Europe. From Finland to Portugal, and from the UK to Romania, Nikola Brussels' business is as borderless as their cryptocurrency payment options are with Utrust.
By accepting digital currencies with Utrust, Nikola Brussels is allowing their customers to purchase vehicles and services in Bitcoin, Ethereum, Tether or UTK, among several other currencies.
In joining the Utrust Ecosystem, the company will experience a host of benefits:
Higher profit margins: transaction fees drop by 80% as digital currencies are decentralized and "cut out the middleman".
Borderless payments: servicing their clientele across Europe just got easier — Nikola will be able to accept payments from anywhere in the world and get paid in their local currency, fast.
Zero chargebacks: all sales are final and recorded on an immutable ledger with digital currencies.
No expensive conversion fees: Nikola will get paid in fiat, in their bank account, eliminating the need for digital currencies accounting.
But that's not all Utrust offers:
Protection against fraud is foolproof.
We were built for the Internet. Nikola's customers will never have to share their private information online.
There are over 100 million digital currencies users out there, eager for access to more merchants.
What is Utrust?
Building the world's first cryptocurrency payment solution to offer instant transactions, buyer protection & crypto-to-cash settlements.
📰 INFO:
https://medium.com/utrust/nikola-brussels-leads-the-future-of-european-tesla-purchases-with-utrust-f4932da9b0a5