Oasis Network Partnership with Tidal Finance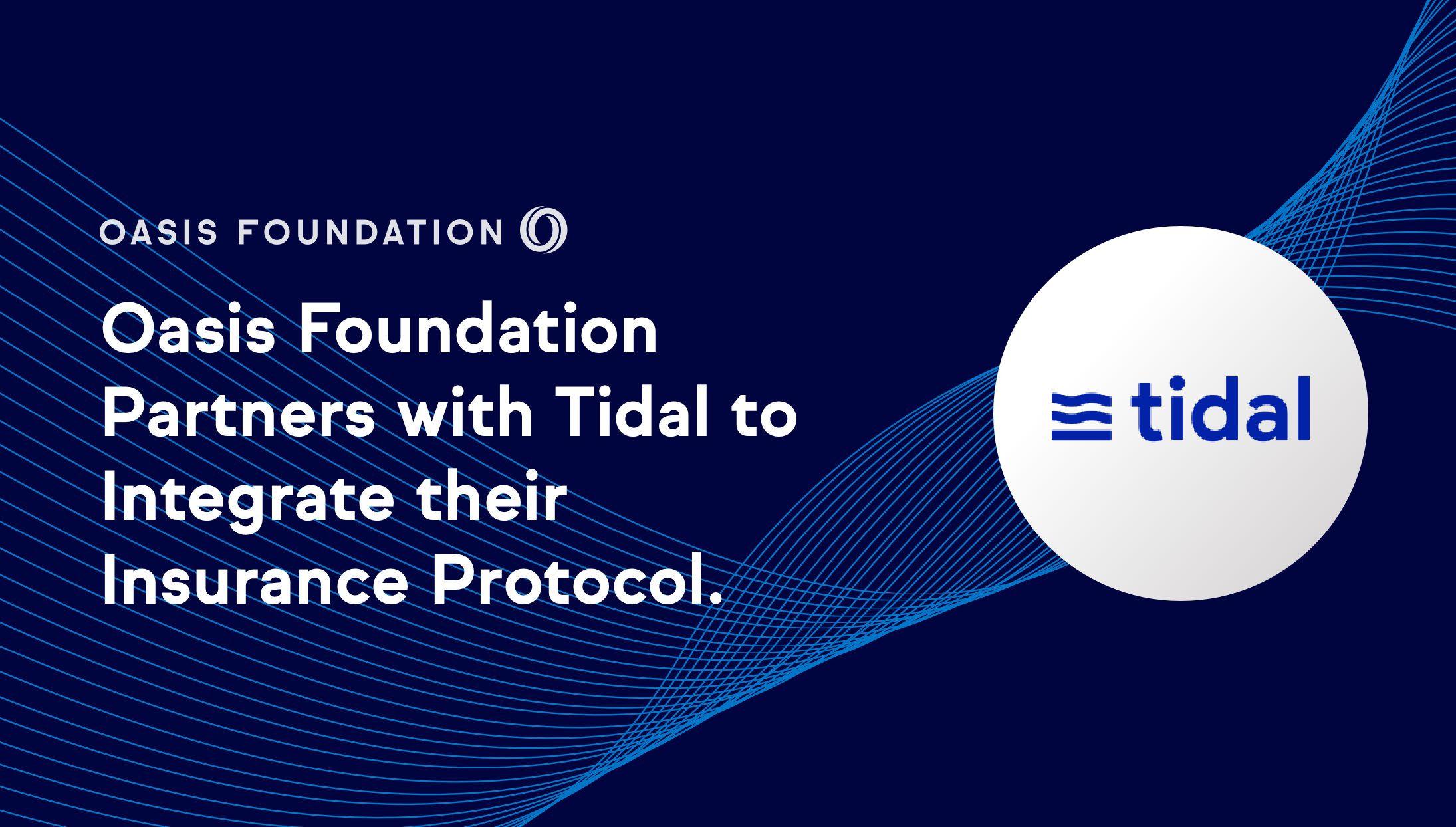 Oasis Protocol is a privacy-enabled blockchain platform for open finance and a responsible data economy. It is a Layer 1 decentralized blockchain network designed to be uniquely scalable, privacy-first and versatile.
Staking and Delegation on the Oasis Network is a wonderful way to hold ROSE tokens.
A project without a partners seems to be compared on a dead plants. In this case scenario, Oasis Foundation formed a strategic partnership with Tidal Finance.
Tidal will be integrating their cross-chain insurance protocol with the Oasis Network.
Tidal's protocol to provide asset coverage for lending protocols and DEXs that will be integrated into the Oasis Network
"We are excited to work with Oasis to pioneer the next frontier of smart contract coverage"  Chad Liu~Tidal Finance, Co-Founder
Through this partnership, DeFi users can buy and sell over-leveraged covers, allowing them to hedge against failure of any DeFi protocol or asset.
ABOUT TIDAL FINANCE
Tidal Finance is a project to establish a decentralized insurance marketplace in DeFi space to connect insurance sellers and buyers to cover smart contract hacks risk.
ABOUT OASIS FOUNDATION
Oasis Foundation is an organization supporting the development and ecosystem surrounding the Oasis Network