oneWING Liquidity Mining Tutorial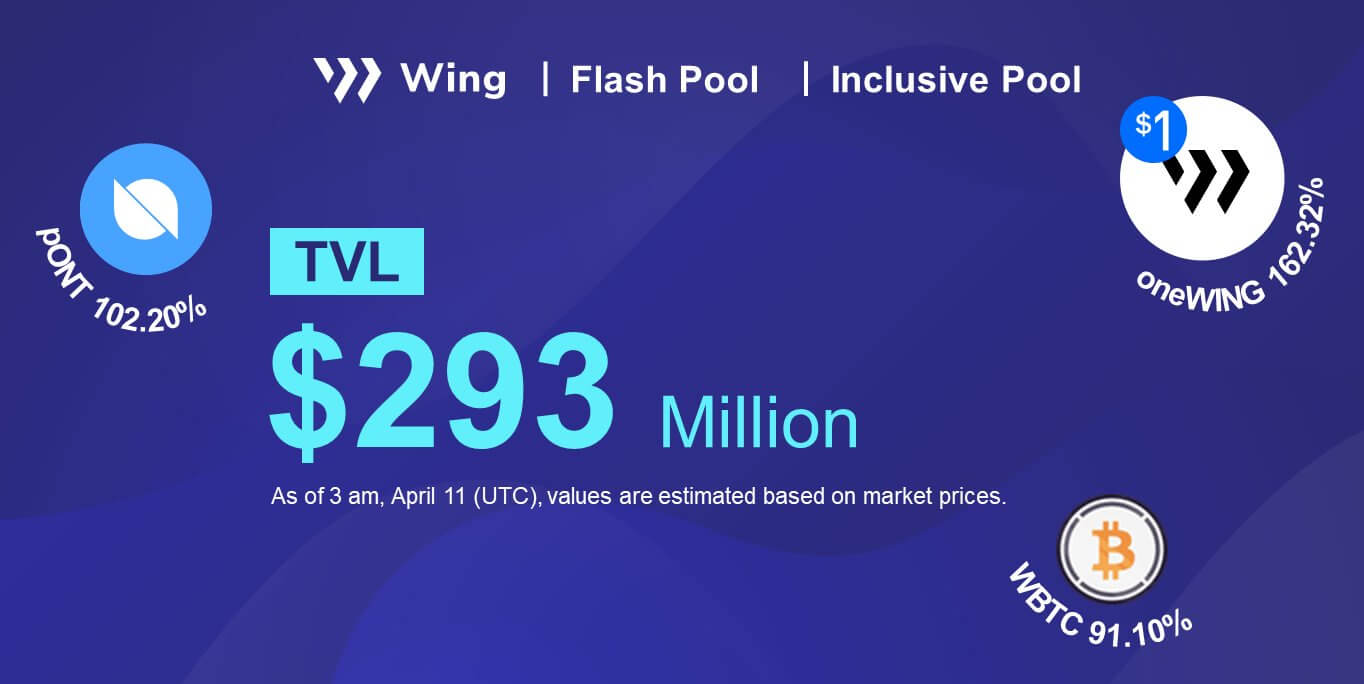 FlashPool clocked in at $293 million in total today with $oneWING Supply APY at 162%, followed by pWING's Borrow APY for $pONT at 102% and $WBTC at 91%.
Wing Finance introduced tutorial designed to increase #oneWING/ #USDC liquidity in #SushiSwap & receive #ICHI incentives by staking #oneWING- #USDC SLP.
What is Wing?
Wing has designed a DeFi platform dedicated to the digital asset lending market, supporting cross-chain collaboration between various DeFi products. This platform is currently being built out. Wing's decentralized governance model and risk control mechanism intends to promote an equally beneficial relationship between borrowers, creditors, and guarantors. In addition, Wing displays a truly innovative credit evaluation module as an example of credit-based DeFi.
📰 INFO:
https://medium.com/wingfinance/onewing-liquidity-mining-tutorial-f92db82e271