Poolz is Now Already Listed on ChainSwap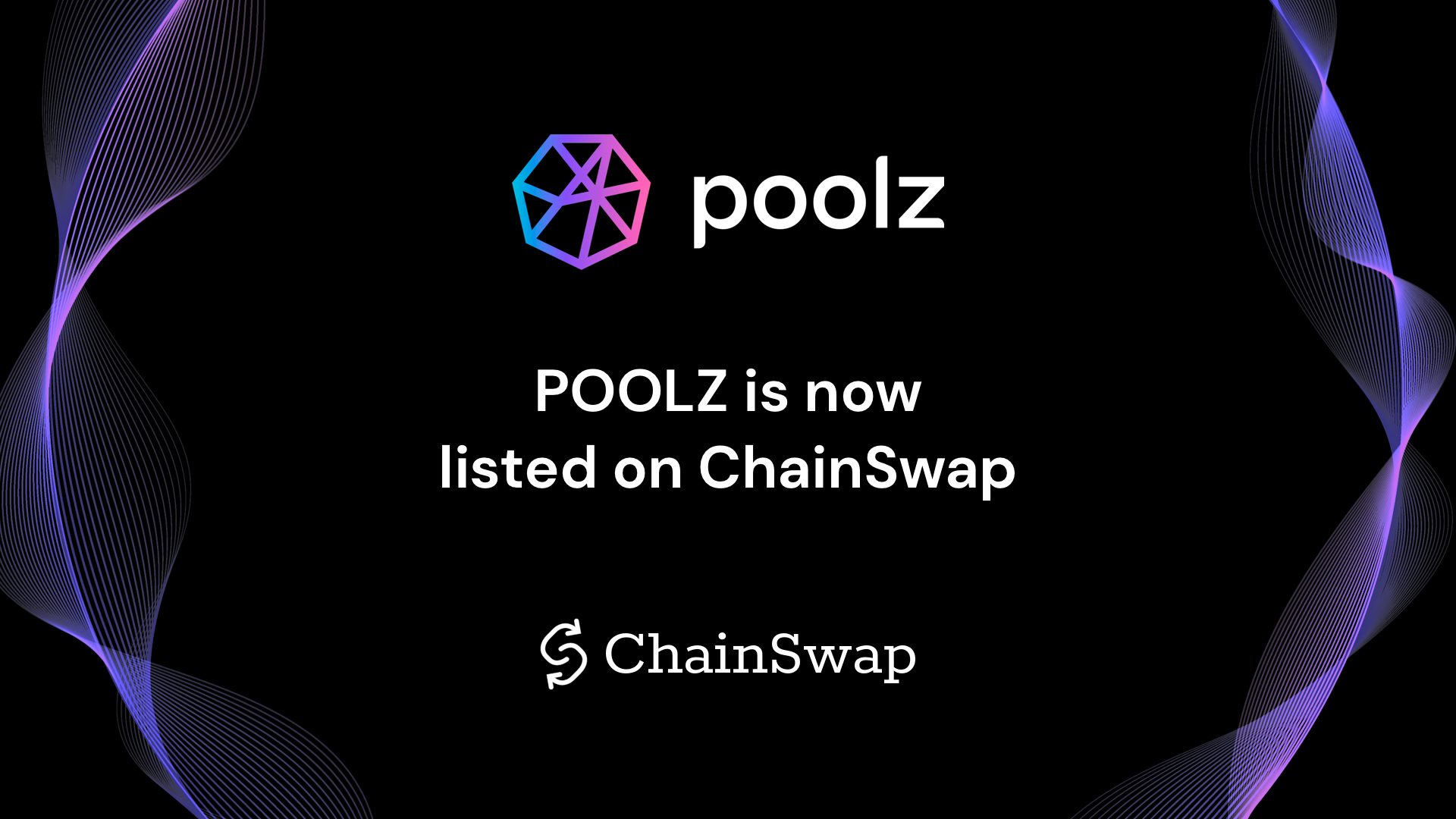 Users can now bridge their POOLZ token between BSC and ETH via http://chainswap.exchange in which users can now trade their assets without hesitations.
CHAINSWAP
ChainSwap is a cross-chain asset bridge & application hub for smart chains. ChainSwap allows projects to seamlessly bridge between ETH, BSC and HECO. In the future ChainSwap will be integrating chains and provide full cross-chain solutions between BTC, DOT, SOL and more.
POOLZ
Poolz is a decentralized cross-chain IDO platform built on top of Web 3.0 infrastructure to enable crypto projects to raise funds before listing. The Poolz platform has already integrated with many different blockchains and is in discussions with more than 10 of the biggest blockchain networks.