Staked Partners with Injective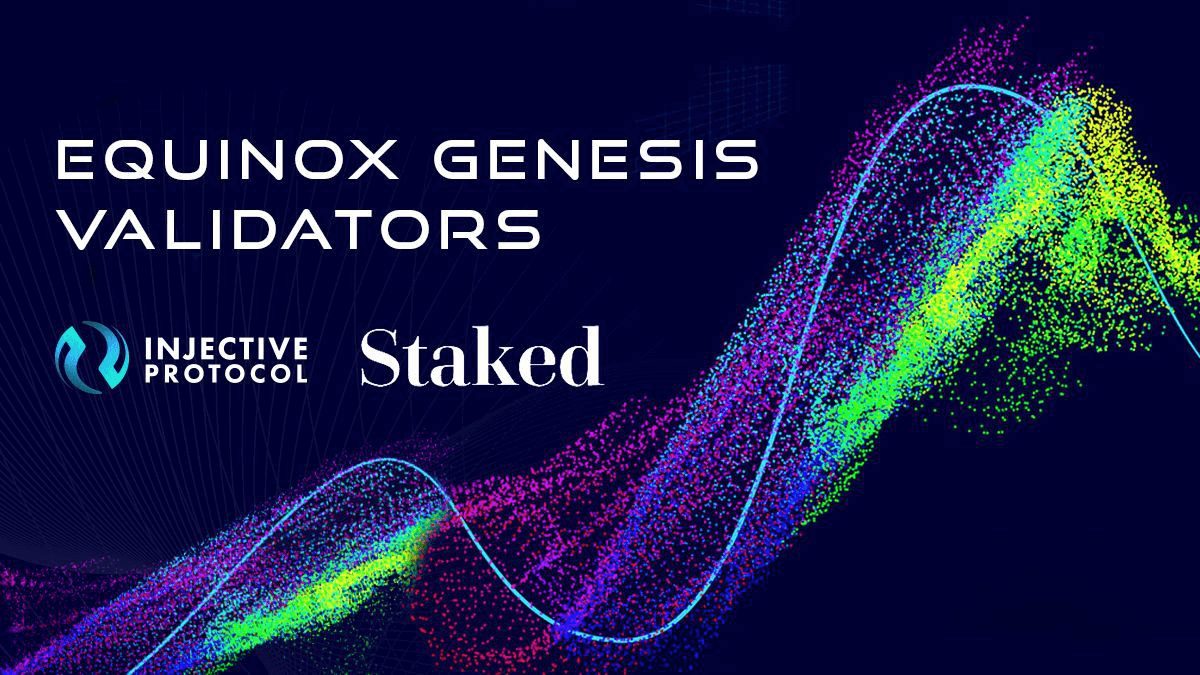 Staked partners with Injective to increase institutional adoption for #INJ staking moving forward.
Injective has an industry leading cohort of genesis validators to help bootstrap protocol moving forward. Adding Staked to this mix allows institutional investors such as Pantera and CMS to properly stake their assets in a regulated manner moving forward.
"We're very pleased to be partnering with Injective to accelerate staking on the part of institutions," said Tim Ogilvie, Co-Founder and CEO of Staked. "Staking presents an entirely new way for investors to earn returns, and this partnership is an important step in moving it forward."
Staked's three-year track record of providing reliable validators across 45 proof-of-stake networks and over $4B in staked value is ample demonstration of its dedication to delegators. In addition, Staked boasts a 100% uptime SLA which is a testament to its first class infrastructure setup.
What is Stacked?
Staked helps institutional investors reliably and securely compound their crypto through staking and lending. Staked runs validation nodes for proof-of-stake currencies and offers access to on- and off-chain lending options that provide an annualized yield of in-kind currency. Staked's investors include Pantera Capital, Digital Currency Group, Coinbase Ventures, Winklevoss Capital, ParaFi Capital, Fabric Ventures, and other prominent institutions in the space.
What is Injective Protocol?
Injective Protocol is the first layer-2 decentralized exchange protocol that unlocks the full potential of decentralized derivatives and borderless DeFi. Injective Protocol enables fully decentralized trading without any restrictions, allowing individuals to trade on any derivative market of their choosing. Injective Protocol is backed by a prominent group of stakeholders including Pantera Capital, one of the most renowned venture capital firms in the world, and the leading cryptocurrency exchange, Binance.
📰 INFO:
https://blog.injectiveprotocol.com/staked-partners-with-injective-to-bring-new-institutional-adoption-for-inj-staking/