XBE Governance Contracts Deployed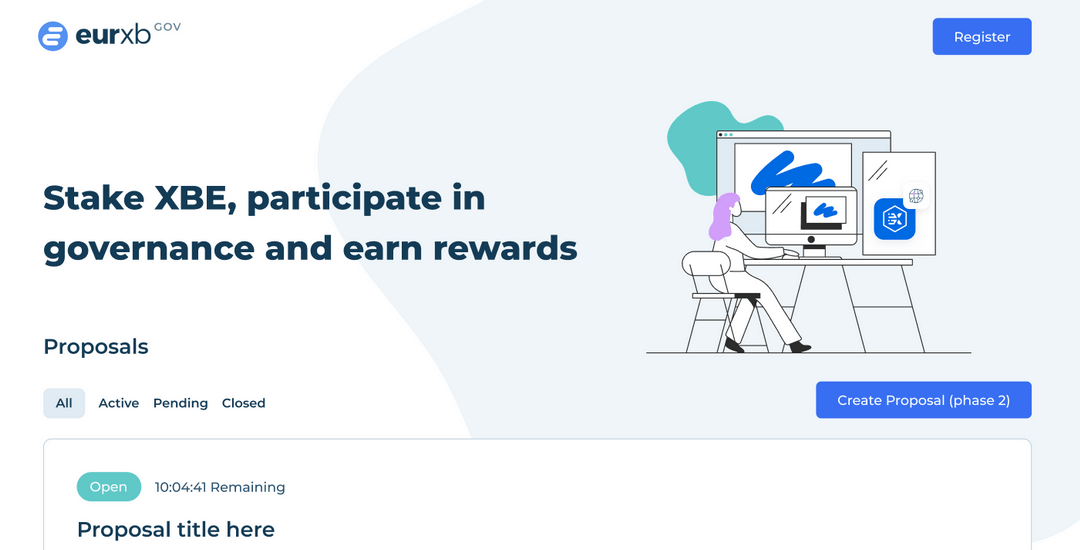 EURxb.finance announced that #XBE governance contracts which allows community's governance token holders to stake their XBE tokens, was recently successfully deployed.
At the same time they have also deposited the full 3000 XBE held apart for the community to manage into the Community Treasury Wallet (Gnosis multisig wallet). Currently, the 6 signers to this multisig are the core members of the EURxb.Finance team, with more being added in future.
What is
EURxb.finance?
The EURxb protocol relies on a simple (not a future, or an option, or a swap), crypto (tokenised on a public blockchain), synthetic derivatives (the EURxb is engineered to follow a fractionalisation of the principal and interest of the security) of protocol reserve (being the pledge of all the proceeds of a regulated security – held at the CSD – assigned to the protocol per point 1 above).
📰 INFO:
https://eurxb.finance/post/xbe-governance-contracts-deployed