Cosmostation as New Validator for Orbit Chain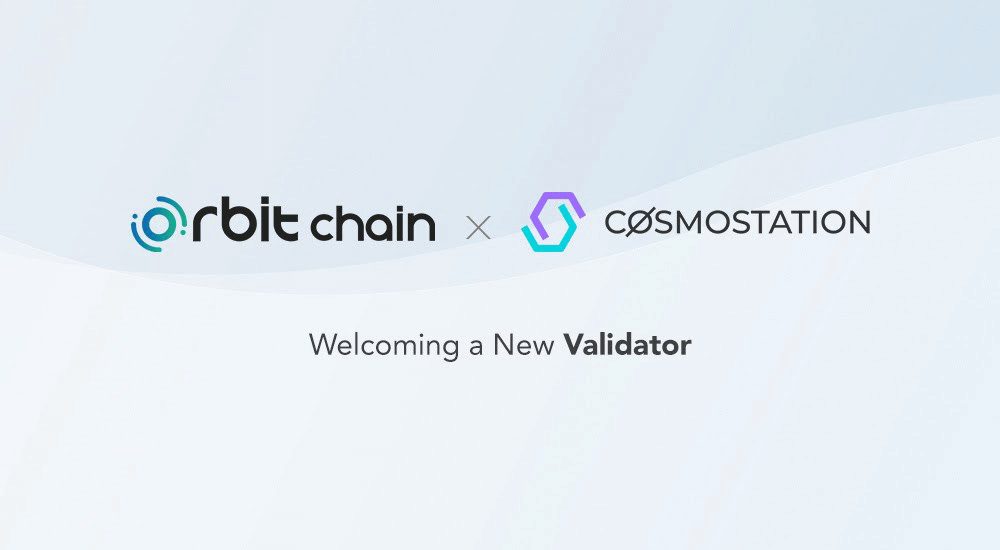 Orbit Chain announced Cosmostation as a new Validator partner for #OrbitChain.
The addition of Cosmostation, an enterprise-level validator node operator, will formulate a stronger, more secure staking and validation system for Orbit Bridge.
Orbit Chain and its new validator partner, Cosmostation, are strategically planning to further evolve and expand together in business and technical areas with a global emphasis. Cosmostation will be a key partner in bringing Orbit Chain to the blockchain world's forefront globally with secure geographical decentralization and increased reliability of transactions. With its increased stability, the Orbit Chain ecosystem will grow to provide its services to a greater number of users around the world.
What is Cosmostation?
Cosmostation is an enterprise-level validator node infrastructure & end-user application provider based in Seoul, South Korea. Cosmostation runs validator nodes across several networks, specifically focused on networks built with Tendermint & Cosmos SDK. Along with node operation, Cosmostation develops and maintains Mintscan Block Explorer for Tendermint-powered networks and Cosmostation iOS, Android, Web Wallets to support in-depth features for modules specific to each network.
What is Orbit Chain?
The Orbit project is building the de facto standard of blockchain in the world. Orbit specialized in development for finance projects and a platform chain to support the sustainable DApp ecosystem.
📰 INFO:
https://medium.com/orbit-chain/welcoming-a-new-validator-cosmostation-4e88d5bd4c9b