EvidenZ Token (BCDT) Went Live on Binance Smart Chain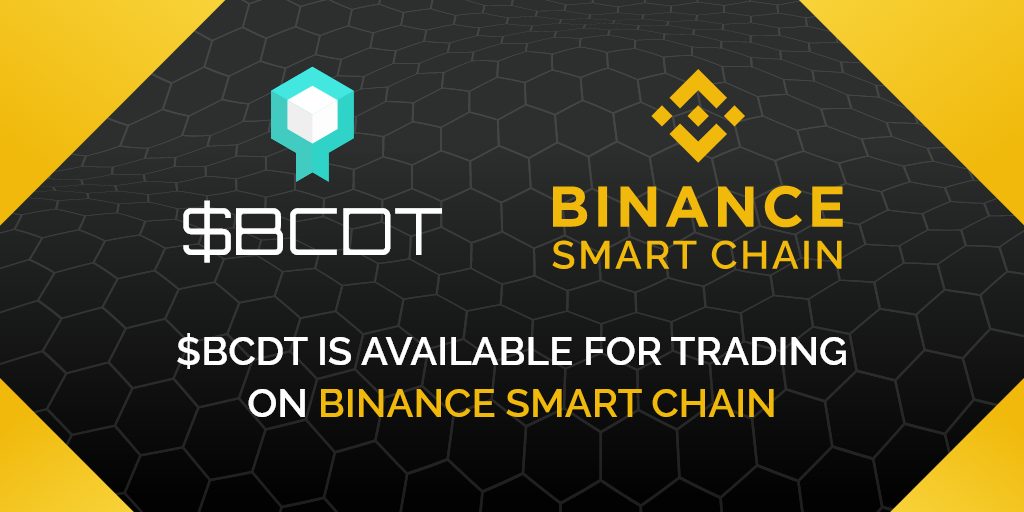 EvidenZ is the most widely deployed blockchain certification framework in the world for higher education. It is a patented framework allowing to certify any type of certificate in a secure way while respecting the GDPR.
Due to the relentless increase in gas transaction fees using Ethereum, many well-known projects have gradually moved to the Binance Smart Chain. EvidenZ is one of them.
Recently, the EvidenZ team announced that it went live on Binance Smart Chain to respond to their community's plea to come up with other ways to avoid the ever -increasing network gas fee.
BCDT Token is now available on PancakeSwap allowing DeFi users to stake, swap and exchange easily without being worried of high transaction fees and in a very smoooth way
EvidenZ Team published some technical information regarding the circularity of BCDT Tokens and we quote:
📌 $BCDT is fully diluted to date no more BCDTs will ever be issued

📌No more tokens are locked

📌 $BCDTs are regularly burned by the smart contract when a certificate issuer buys EvidenZ publication credits

📌 As such, the circulating supply can only decrease in the future (40.8M initially, now 39.3M)

📌 Part of the company's reserve is used for the incentive of liquidity providers (on Loopring atm)

📌 At the moment, EvidenZ's team provide liquidity on Uniswap, Balancer & Pancakeswap, for a total amount of more than $1.1M
ABOUT EvidenZ
EvidenZ is the most widely deployed blockchain certification framework in the world for higher education. The first blockchain credentialing platform for issuing digital degrees, certificates & amp; micro-certifications