OKEx AMA with Celer Network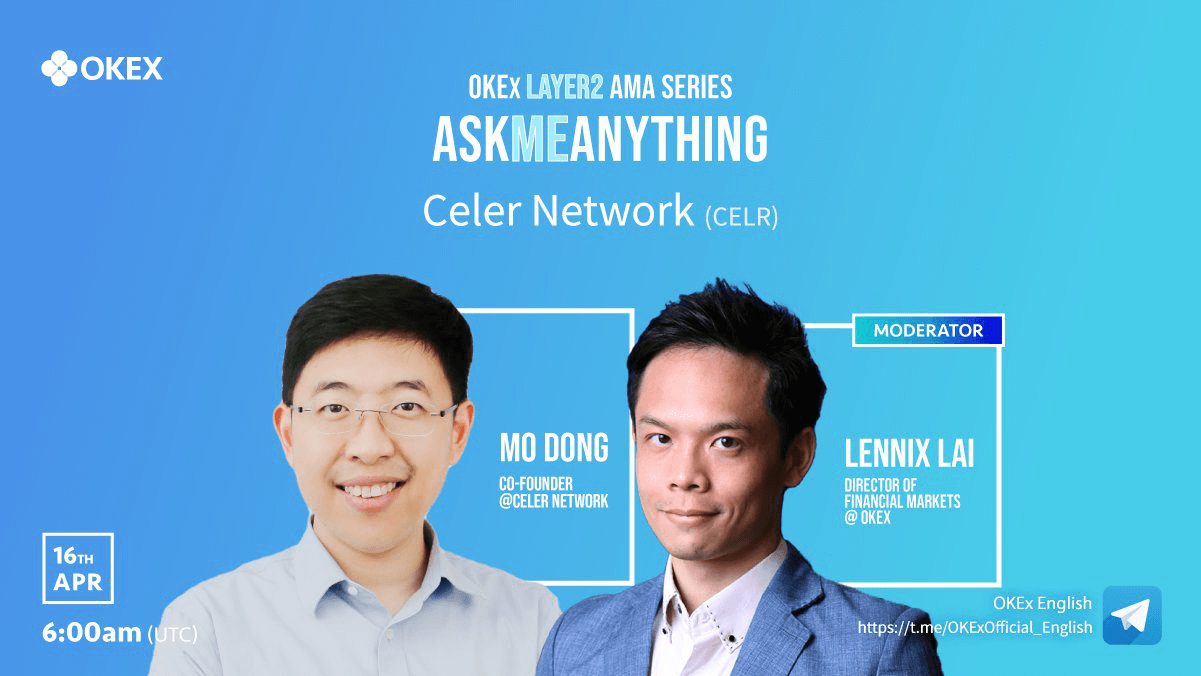 OKEx organises AMA to learn more about Celer Network & $CELR token with $2000 in $CELR Giveaway.
AMA Time: 16th Apr 2021 (6:00 AM UTC)
Guest:
Mo Dong, Co-Founder of Celer Network
Lennix Lai, Director of Finance Market @ OKEx
AMA Venue: https://t.me/OKExOfficial_English
Price Prediction game, live Q&A and more #giveaway with more $CELR will be given during the AMA session.
Giveaway section (Total $2000 in $CELR) :
Retweet Campaign 60 OKEx users will share the pool of up to $600 in $CELR
RT & @ 2 friends
Fill the form
Join English, UK and / or Oceania telegram community
What is OKEX?
OKEx is a world-leading digital asset exchange. We offer the most reliable platform for fiat, token & futures trading, serving millions of users worldwide.
What is Celer Network?
Celer Network is a leading layer-2 scaling platform that enables fast, easy and secure off-chain transactions for not only payment transactions, but also generalized off-chain smart contract. It enables everyone to quickly build, operate, and use highly scalable decentralized applications through innovations in off-chain scaling techniques and incentive-aligned cryptoeconomics.