Orca AMA with Solana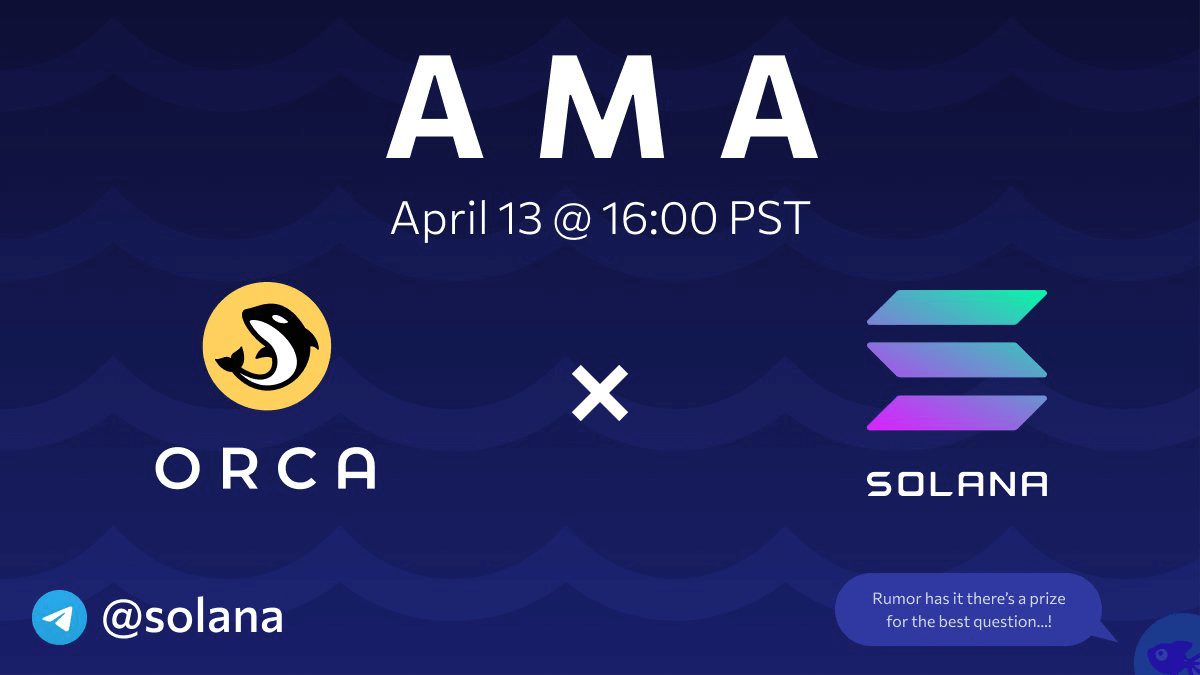 Orca with Solana organise AMA April 13 at 16:00 PST in #Solana Telegram.
What is Orca?
Orca is the easiest, fastest, and most user-friendly AMM and aggregator on Solana.
What is Solana?
Solana is a fast, secure, and censorship resistant blockchain providing the open infrastructure required for global adoption.