Wing Finance Launch A BSC Version Of Wing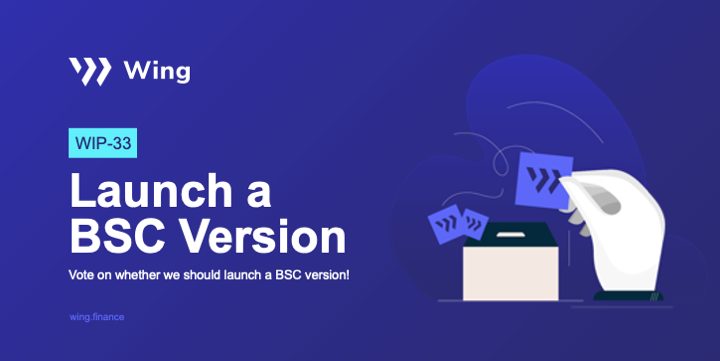 Wing Finance launch a Binance Chain #BSC Version of Wing. This is to launch a Binance Smart Chain version given its popularity, high speeds, & low fees.
Users can vote "FOR" or "AGAINST"
Voting Period: Apr 12, 08:00am to Apr 15, 08:00am (UTC)
About Wing Finance:
Wing has built a decentralized finance (DeFi) platform to support cross-chain collaborative interaction between various DeFi products. Combining the platform's decentralized governance model, the risk control mechanism introduced by Wing promotes a healthy, benign relationship between borrowers, creditors and guarantors, allowing the implementation of a wider range of DeFi plans on the platform and thus providing users with more DeFi products of premium quality.
VOTE: