INTRODUCTION
We have come a long way in the field of decentralized finance. We have witnessed various projects sprout and suddenly disappear. There are victims of rug pull or otherwise are scams but we still continue to research projects that are solid and have a solid foundation for the benefit of its supporters. Now in this article we will discuss a very good project that is highly trusted by the public.
SmartCryptoNews Presents: Aave Navigation Guide 
Aave is one of the first decentralized finance businesses that has been embraced by the people, loved by users and above all trusted by investors. 
WHAT IS AAVE? 
Aave is an open source and non-custodial liquidity protocol for earning interest on deposits and borrowing assets. It provides liquidity to the market to earn a passive income. The Aave protocol has been audited and secured, meaning users will never get worry about their security while using the platform. 
Like any other cryptocurrency project, Aave has its own token called AAVE TOKEN and it is the center of gravity of of Aave protocol governance. It can be used to participate on voting process beyond its ecosystem, specially on Aave Improvement Proposals ( AIPs). It can also be used to staked within the protocol to provide security or insurance to the protocol or investors. Stakers earn staking fees and reward.
AAVE token holders bear the risk of the protocol. Stakeholders contribute in more tangible ways to the protocol, usually in the form of technical integration (DeFi Front End, integrations etc.) or financial participation (Liquidity Provider). The Aave Protocol codifies trust between stakeholders (AAVE token holders, Vote delegates, Market Manager, Liquidity Providers and integrators).In the protocol, the Aave Token governance defines the rules for market participants, aiming to improve the challenging condition of the governance framework by enhancing people's relative capacities to know and shape these boundaries
Aave AMM Market
Aave launched Automated Market Maker Liquidity Pool that enables liquidity providers ("LPs") of Uniswap and Balancer to use their LP tokens as collateral in the Aave Protocol. The AMM Market is the first of many markets of Aave, on Ethereum, and potentially also on different networks, allowing the community to explore "new frontiers" with Aave.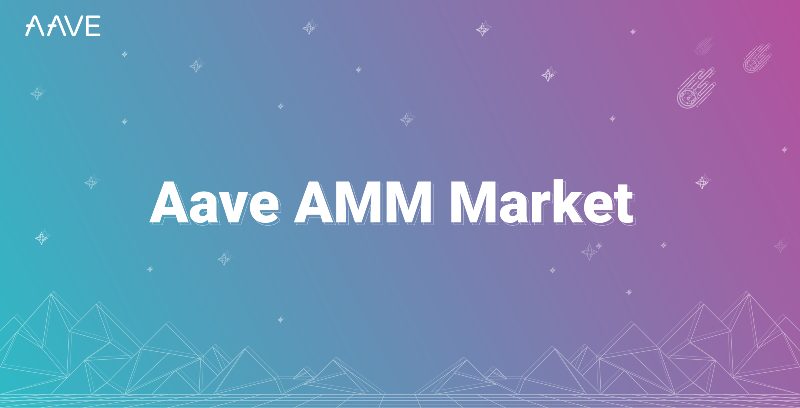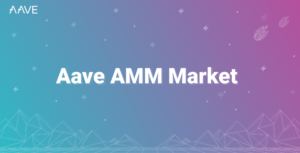 To give an accurate estimation of the value of the LPs tokens from both Uniswap & Balancer, the Aave Protocol leverages Chainlink's decentralised oracle service. The smart-contract to calculate the value of the LP tokens has been audited by ConsenSys Diligence. The AMM Liquidity Pools will not be covered by the Aave Safety Module at launch, but Aave Governance can decide to include these pools through the AIP process.
January 28, 2021 Aave V1 has been migrated to Aave V2 and in this event more and more users gets amazing benefits from Aave ecosystem
The migration tool is powered by Flash Loans and in a single transaction will:
💎 take liquidity from Aave V2
💎 use it to pay back your loans in V1
💎 migrate your V1 collateral to V2
open up equivalent positions in V2
💎 bring back the liquidity to V2
Aave Protocol V2 is the future of Aave and already ~820M$ of liquidity adopted the upgraded version of Aave. The V1 contracts are always running on the Ethereum Blockchain
Aave Flash Loans
Flash Loans are special uncollateralised loans that allow the borrowing of an asset, as long as the borrowed amount (and a fee) is returned before the end of the transaction. The Aave Flash Loans are already used extensively with Aave v2 for swapping and/or migrating positions. For more information about Aave Flash Loan you can visit their Medium post here
Using Flash Loan without coding skill is possible throug user interface provided by Furucombo
 Flash Loan Use Cases:
➡️ Collateral swap of a MakerDAO Vault
➡️ Take a DAI Flash Loan
➡️ Close ETH MakerDAO Vault
➡️ Sell ETH for BAT
➡️ Open BAT MakerDAO Vault
➡️ Close the Flash Loan with the DAI 
Flash Loans do not require any capital to get started, lowering the barrier to entry and making them an extremely useful tool for everyone.
Aavemonics:
⬛ LEND has been migrated to AAVE, via a Genesis Governance vote, at a rate of 100 LEND per 1 AAVE.
🟫 The total supply of AAVE becomes 16M tokens
🟪 13M AAVE tokens redeemed by LEND token holders.
🟩 3M AAVE tokens will be allocated to the Aave Ecosystem Reserve.
Aave will launch a Safety Module (SM) for staked AAVE to act as collateral of last resort and will introduce safety and ecosystem incentives to reward protocol growth.
Aavenomics present a governance framework to grant key decision making to AAVE tokenholders while Governance defines a set of Policies by which the Aave Protocol and Liquidity Markets abide by AIP, the Aave Improvement Proposals (AIPs) for future protocol upgrades
Aave Team
Aave Team are pioneers in a dynamic space.Their mission is to create a more secure, transparent, and open financial ecosystem.
👥 Stani Kulechov—Founder and CEO
👥 Luca Cotta—Ex-Core Team Ethlend/Aave
👥 Jordan Lazaro Gustave—COO at Aave
👥 Irene Fucile—Business Development Aave
👥 Ajit Tripathi, CFA—Head of Institutional Business
👥 Eugenia Ivanova—Senior Project Manager
👥 Peter Kerr—Chief Financial Officer
ABOUT Aave
Aave is an open-source and non-custodial protocol to earn interest on deposits and borrow assets with a variable or stable interest rate. It also enables ultra-short duration, uncollateralized flash loans designed to be integrated into other products and services.
USEFUL LINKS